Automobile
Car Insurance in Joliet, Illinois: Everything You Need To Know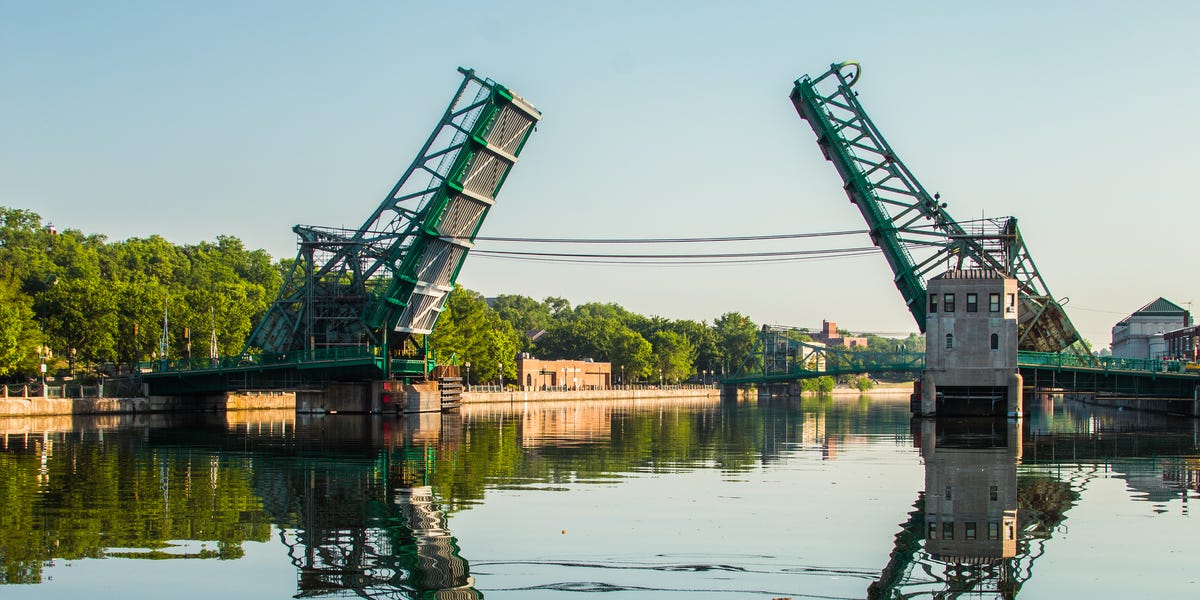 Conrado Dela Cruz / EyeEmGetty Images
Joliet residents ranked 44th out of 200 cities in Allstate's America's Best Drivers Report. Drivers in Joliet are involved in accidents at the same rate as most U.S. drivers, experiencing an accident every 9.9 years. Auto insurance is mandatory in Illinois, and Joliet is no exception. The legally required coverages are called the state minimums. Illinois state minimums are 25/50/20, meaning each policy must insure at least:
Bodily injury liability: $25,000 per person and $50,000 per accident
Property damage liability: $20,000
Car Insurance: Joliet Rates vs. State + National Averages
Joliet drivers pay higher than average auto insurance rates. Policyholders in Joliet pay 7 percent more than the state average. Joliet residents pay $1197 or $77 more for car insurance than the state average of $1120 and $351 less than the nationwide average of $1548.
Joliet Auto Insurance Costs by Insurer
The insurer you choose is one of the most impactful factors in your auto insurance premiums. Nationwide came out as the cheapest provider in Joliet, while The General had the most expensive rates. The General's yearly prices were $1548 higher than Nationwide's and $552 more than the second-most expensive company, American Family.
These are the best insurance providers in Joliet and their annual rates:
Nationwide: $1236
Travelers: $1392
American Family: 2232
The General: $2784
Joliet Auto Insurance Premiums by Driver Age
According to The Zebra, teen motorists have the least affordable rates of any age group. Teens in Joliet pay an average of $4823 per year. Aging out of your teens and into your 20s can save you $3117 every year. 20-year-olds pay 65% less than teenagers for the same policies.
Drivers in their 50s experience the lowest rates they are likely to see in their lives. 50-year-olds are charged an average of $1031 for auto insurance in Joliet, while those in their 60s will see an increase in yearly premiums. As drivers age into older age groups, their rates begin to rise again, with 70-year-olds paying more on average than those in their 30s.
These are the annual rates by age group in Joliet:
Teens: $4823
20s: $1706
30s: $1174
40s: $1145
50s: $1031
60s: $1100
70s: $1337
Joliet Car Insurance Premiums by Gender and Marital Status
Insurance providers take marital status and gender into consideration when determining the cost of your auto insurance. Single folks pay around 7 percent more than married couples in Joliet. Widows pay $2 less than single people, and those who are divorced have similar rates to singles. Some insurance companies will charge rates based on data that shows differences in the number of claims filed by gender. Females generally pay less than males in Joliet, but only by a few dollars.
These are the average annual premiums by gender and marital status:
Female: $1193
Male: $1197
Single: $1197
Married: $1114
Divorced: $1197
Widowed: $1195
Average Joliet Insurance Rates After a Violation or Accident
A negative driving record can cost you hundreds in terms of auto insurance rates. DUIs, reckless driving, and speeding will raise your insurance bills more than any other violations. Motorists who have been caught driving under the influence see rates double that of the city average. A reckless driving conviction can result in a spike in premiums of $1532 each year, 128 percent higher than the city average.
You don't plan on being involved in a traffic accident, but it can happen when you least expect it. Joliet residents with at-fault accidents within the last three years have annual rates $617 higher than before the accident.
These are the yearly rates for the most common violations in Joliet:
DUI: $2589
Reckless driving: $2729
At-fault accident: $1814
Speeding ticket: $1437
Joliet Auto Insurance Premiums by Credit Tier
Policyholders in Joliet with "Very Poor" credit pay more than twice what those with "Exceptional" credit pay for auto insurance. Upgrading from "Very Poor" to "Fair" can save you upward of $410 per year.
These are the average annual car insurance costs by credit tier in Joliet:
Very Poor: $2404
Fair: $1960
Good: $1550
Very Good: $1260
Exceptional: $1058
Expensive Illinois Cities
Where you park your car at night determines your car insurance premiums. Each city has different levels of theft, vandalism, and risky drivers. If you live in an area with a large number of uninsured drivers or a high vehicle density, you could be charged more for insurance.
These are the average yearly insurance costs for cities in Illinois per Insurify:
Chicago: $1668
Aurora: $1440
Rockford: $1332
Naperville: $1488
Joliet: $1908
List of Insurance Companies in Joliet
Several insurance companies offer competitive prices in Joliet, including State Farm, Allstate, GEICO, Progressive, Farmers, Country Financial, AAA, Liberty Mutual, American Family, Esurance, and many more. Make sure to compare prices from as many insurance providers as possible, so you know you're getting the best rates out there.
Auto Insurance Discounts in Joliet
QuoteWizard found that discounts are some of the most common ways to decrease insurance costs. Each carrier will offer different discounts. Contact your insurance provider and ask if you qualify for any of the following discounts available in Joliet:
Safe driver discount: Having a squeaky clean driving record with no accidents or tickets within the last three years qualifies you for an accident-free or safe driver discount.
Married couple discount: If you are married and live in the same home as your spouse, you may qualify for a married couple discount. Some companies may also grant a discount for bundling policies together.
Good student discount: If you are still in school and maintain at least a 3.0 GPA, you qualify for a good student discount.
Bundling discount: By bundling your homeowner's or renter's insurance with your auto insurance, you could receive a 20 percent discount.
Anti-theft discount: Installing anti-theft devices such as an alarm can grant you a discount with most insurance companies.
Car insurance is legally required in Joliet, so it makes sense to choose a policy that's right for you. Quotes are quick and easy by heading online to your favorite insurance provider's website.
Check this out if you need additional information, resources, or guidance on car insurance.
Sources:
Car and Driver Car Insurance Hub | caranddriver.com
Joliet, IL Car Insurance | thezebra.com
Best Auto Insurance Rates in Joliet, Illinois | quotewizard.com
Cheap Auto Insurance Quotes in Joliet, IL (2021) | insurify.com

Cheapest Car Insurance in Chicago, Illinois | caranddriver.com
Minimum Car Insurance Illinois: Everything You Need to Know | caranddriver.com
This content is created and maintained by a third party, and imported onto this page to help users provide their email addresses. You may be able to find more information about this and similar content at piano.io
Most Related Links :
honestcolumnist Governmental News Finance News