Automobile
Silverado Mods: Everything You Need To Know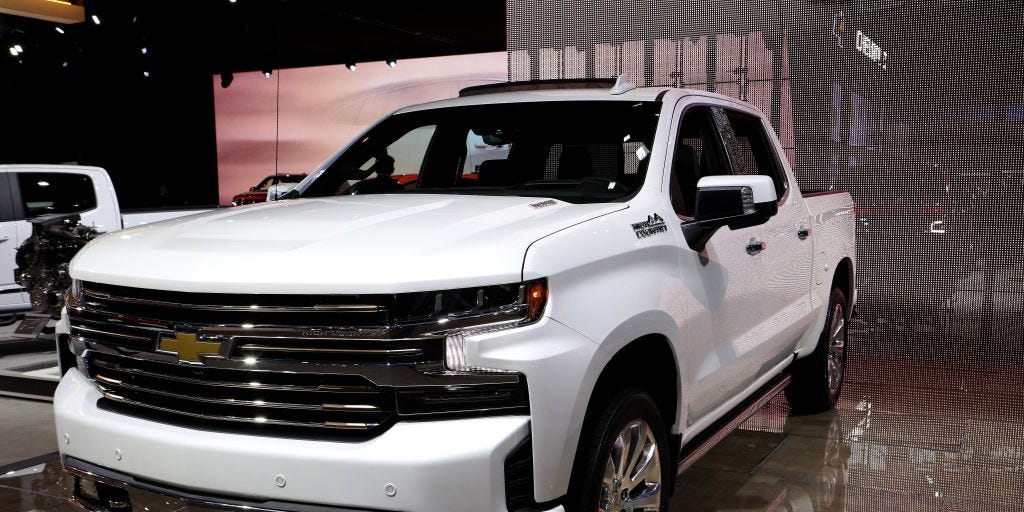 The Chevy Silverado is one of the best-selling pickup trucks in the world. If you need even more utility from this formidable vehicle, you can add Silverado mods that enhance its performance, safety, appearance, and functionality. Review this guide to learn more about our favorite upgrades for the Chevy Silverado.
What Are Silverado Mods?
"Mods" is short for "modifications," which simply means changes you can make to your truck to improve, enhance, or add to its abilities. Mods are popular among Chevy Silverado drivers who want to:
Add storage to the interior or exterior of their pickup trucks.
Protect the truck's appearance both inside and out.
Shield and secure exposed items in the truck's bed.
Improve safety and visibility.
Types of Silverado Mods
These are some of the most popular and highest rated Silverado mods on the market.
Storage Boxes
Underseat storage lets you stow valuable items out of site in your Silverado cabin. Improve storage and security with the top-rated WeatherTech 2020 Chevrolet Silverado 1500 Under Seat Storage System. This durable black box fits seamlessly under the back seat of your Chevy Silverado thanks to precise laser measurements. It's made from impact-resistant recycled plastic that can be installed for a perfect fit with no drilling required. Soft-touch material adds to the appearance of your truck's cabin while dividers help keep your essentials organized. It also comes with a lifetime limited warranty.
Wheel Well Liners
Wheel well liners shield the exposed component of your truck from rocks, mud, and debris that fly up from the road. We recommend the RUGGED LINER Rear Wheel Well Liner WWC19, designed to fit the 2019 to 2021 model years of the Chevy Silverado 1500. It's custom molded to the wheel wells of your pickup for the ultimate protection, with an attractive black finish that adds to your truck's aesthetics. This product is made in the United States and comes with a limited lifetime warranty.
Truck Bed Covers
Also called a tonneau cover, this Silverado mod covers the truck bed and locks in place so you can keep your tools, gear, and other valuables under wraps. Look for a tonneau that matches the size of your pickup's bed, like the highly-rated Tyger Auto T3 Soft Tri-Fold Truck Bed Tonneau Cover. This lightweight, low-profile cover folds up for easy storage when not in use. It has a waterproof vinyl coating and can hold up to 400 pounds for extra truck bed capacity. It snaps in place with easy clips, so there's need to drill into your vehicle.
Rearview Towing Mirrors
If you frequently tow trailers, vehicles, or other cargo with your Chevy Silverado, towing mirrors can make it safer and easier to do so. The SCITOO Black Rearview Towing Mirrors, which feature a heated light and signal, are compatible with Silverado models from 2014 to 2018. You'll benefit from the visibility of the wide-angle lens, equipped with manual telescoping and power controls. This kit comes with both towing mirrors, which are covered by a one-year warranty.
Rear Bumper Step
Do you want to make it easier to get in and out of your Chevy Silverado? A rear bumper step provides access to everything in your truck bed even if you have trouble reaching without assistance. Try the ACANII Rear Bumper Step if you need a step for your 2013 to 2017 Chevy Silverado. It offers the seamless fit you expect from original equipment, with professional installation recommended. This high-quality chrome step also comes with a 60-day warranty in case it doesn't meet your needs. The kit includes the bumper, step pad, bracket, license plate lights, bolt kit, and reinforcement bar.
Dashboard Camera
A dashboard cam can help you capture all the off-roading adventures you pursue in your Silverado. We recommend the highly-rated CHORTAU 3-Inch Dual Dashboard Camera, which features full high definition, a 170-degree wide-angle backup lens, and night vision. A motion detection feature also deters theft or vandalism of your pickup truck. It has 1080p video capture and supports a storage card of up to 32GB. The sturdy suction mount will securely attach to the windshield or dashboard of any Silverado model. CHORTAU products offer easily installation and access to online sales support 24 hours a day, seven days a week.
Seat Covers
When you work and play hard, you can't help but track dirt, mud, and debris into your Silverado. Shield your upholstery with waterproof black faux leather LUCKYMAN CLUB 56-SLD Seat Covers Fit for 2007-2020 Chevy Silverado Sierra 1500/ 2500 HD /3500 HD. This full set of soft seat covers is easy to clean of stains, spills, and even pet hair. Non-slip cloth liners keep the covers firmly in place. Simple installation gives you the look and feel of real factory leather seats in seconds even if you've never used this type of cover before.
Front Bumper Guard
A strong, heavy-duty front bumper cage will protect the factory finish of your Silverado from damage. We like the stylish, rugged look of the Tyger Auto TG-GD6C60508 Front Bumper Guard Compatible with 2019-2021 Chevy Silverado 1500. It has a patented design made from rust-resistant tubing, with an integrated light mount in case you also want to attach LEDs to your truck. Tyger bumper guards offer simple DIY bolt-on installation and a generous five-year warranty.
This content is created and maintained by a third party, and imported onto this page to help users provide their email addresses. You may be able to find more information about this and similar content at piano.io
Most Related Links :
honestcolumnist Governmental News Finance News