Automobile
Subaru Trailer Hitch: Everything You Need to Know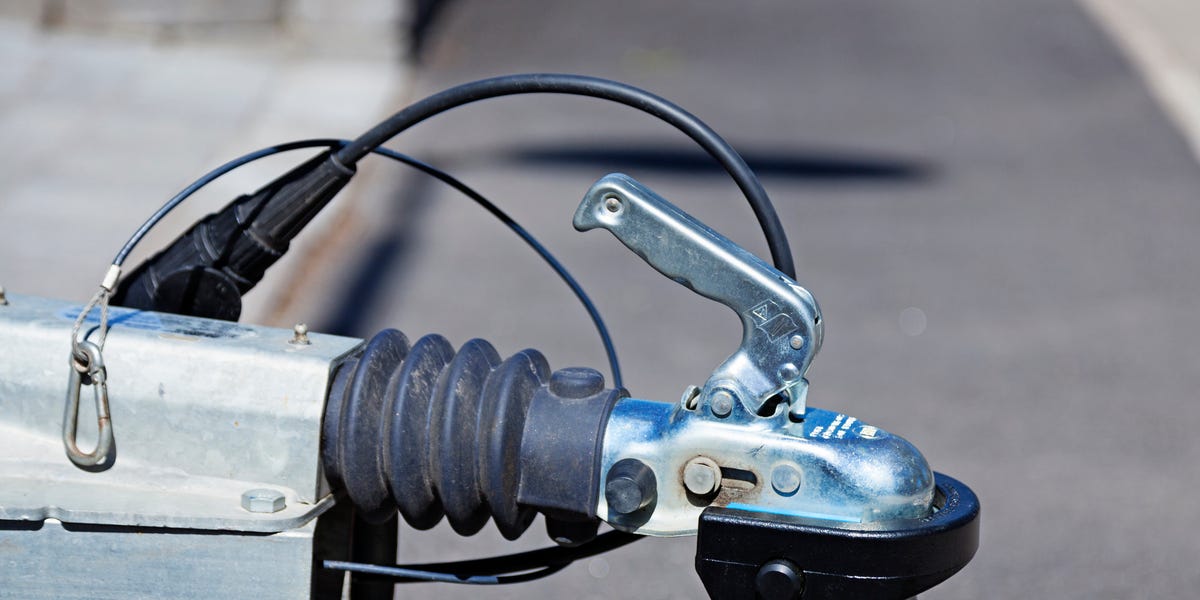 Peter Ekvall / EyeEmGetty Images
If you want to tow a trailer with your Subaru, you need a trailer hitch if your vehicle doesn't already have this component. This device connects the vehicle you drive to the vehicle you tow.
What Is a Subaru Trailer Hitch?
Many Subaru vehicles can tow various types of trailers as long as they have a factory or after-market trailer hitch. The most powerful Subaru in this capacity is the 2021 Ascent, a three-row SUV that can tow up to 5,000 pounds when properly equipped. Some of the benefits of adding a Subaru trailer hitch to your vehicle include:
Maximizing the cargo space of your vehicle by towing necessary items such as tools, firewood, camping supplies, and sporting goods
Attaching a bike rack for sightseeing and adventure road trips
Using it to support a camping hammock so you can sleep or relax anywhere you can park your Subaru
Adding a crash-tested safety bumper for extra protection
Of course, you can also tow a range of different types of trailers with your new hitch.
Types of Subaru Trailer Hitches
These are the most common types of trailer hitches you'll find for your Subaru.
Receiver Hitch
A receiver hitch, the most common type of trailer hitch, allows you to mount different components and accessories for towing purposes. These hitches must meet safety standards developed by the Society of Automotive Engineers.
Front-Mount Hitch
Off-roaders and other wilderness explorers like these hitches because of the visibility they provide on the trail. A front-mount hitch can fit various accessories including but not limited to winch mounting plates, hinch steps, and cargo carriers. You mount this type of hitch directly to your frame like with the receiver hitch.
Bumper Hitch
Because you mount this hitch directly to your Subaru's bumper instead of the frame, it has a lower weight capacity than with a receiver hitch. However, you can adjust the position so it can carry loads of different sizes and shapes.
How to Choose a Subaru Trailer Hitch
Consider these factors when selecting the right trailer hitch for your Subaru truck or SUV.
Trailer Class
You need to buy the right size trailer hitch for the trailer you plan to tow. Options include:
Class I – Up to 2000 lbs.
Class II – 2000 to 3500 lbs.
Class III – 3500 to 8000 lbs.
Class IV – 5000 to 12,000 lbs.
Class V – 10,000 to 25,000 lbs.
A Class II trailer like the CURT 12100 Class 2 Trailer Hitch works with a small SUV, in this case the Subaru Forester. It can tow up to 3500 pounds and has a 1.25-inch receiver hitch to accommodate a fishing boat, small trailer, or small pop-up camper.
Vehicle Make and Model
High-quality trailer hitches will fit seamlessly with your vehicle for an attractive appearance and safe operation. For example, the CURT 13135 Class 3 Trailer Hitch is compatible with Subaru Crosstrek and Crosstrek XV models. It's rated for up to 3500 pounds and has a versatile 2-inch receiver you can use to connect a tow hook, bike rack, cargo carrier, or ball mount. The durable black powder coat resists dirt, rust, and UV rays. All CURT trailer hitch models undergo thorough safety testing and meet SAE J684 specifications.
Materials
Look for a trailer hitch made from heavy-duty steel for maximum safety and durability. We like the ATV TEK Trio Multi-Purpose Ball Mount Heavy-Duty Tow Hitch. This hitch gives you a range of options with a reinforced tow loop and clevis pin hole that allow you to accommodate motorcycles, ATVs, dirt bikes, RVs, livestock trailers, campers, utility trailers, boats, and so much more with your Subaru.
Original Equipment Manufacturer (OEM) Hitches
Many drivers prefer to upgrade their Subaru vehicles only with OEM products also made by Subaru. For example, you can purchase the SUBARU Ascent Trailer Hitch Kit L101SXC004 created by the automaker specifically for your vehicle. This hitch is made for the 2019 and 2020 Ascent models and can accommodate up to 5,000 pounds of towing capacity. It is crash tested to meet rigorous federal and Subaru safety standards and can be outfitted with a separate ball mount or hitch ball.
Safety Standards
Speaking of safety standards, your trailer hitch should undergo testing by trusted industry organizations. The Reese Towpower 44581 Class III Custom-Fit Hitch with 2″ Square Receiver has been designed, tested, and inspected to exceed the V-5, CSA, and SAE J684 standards for crash testing and other safety measures. This durable, high-quality universal hitch has strong all-welded construction with OEM compatibility and a complete line of accessories, including winches, couplers, brake controls, winches, jacks, adapters, electric connectors, safety chains, cables, locks, pins, and clips to outfit your Subaru for endless utility.
How to Replace/Install a Subaru Trailer Hitch
Disclaimer: The guidelines in this story are general and not meant to replace instructions for your specific vehicle. Please consult your owner's manual or repair guide before attempting repairs.
We recommend visiting a professional to install your Subaru trailer hitch. However, some trailers do offer simple plug-in styles designed to fit seamlessly with the design of your Subaru. For example, the Draw-Tite 76253 Max-Frame Class III Receiver Trailer Hitch for Select 2019 and Newer Subaru Ascent models attaches directly to the frame of your SUV without the need for drilling. It has a 2-inch receiver, black powder-coated base, and the ability to tow up to 5,000 pounds (the maximum rating for any Subaru model). You can also count on the Draw-Tite reputation since this company has been manufacturing trail hitches since 1946.
Read the manufacturer instructions for your trailer hitch carefully before deciding to pursue DIY installation.
This content is created and maintained by a third party, and imported onto this page to help users provide their email addresses. You may be able to find more information about this and similar content at piano.io
Most Related Links :
honestcolumnist Governmental News Finance News