Automobile
What Is the Best Car Insurance in Hawaii?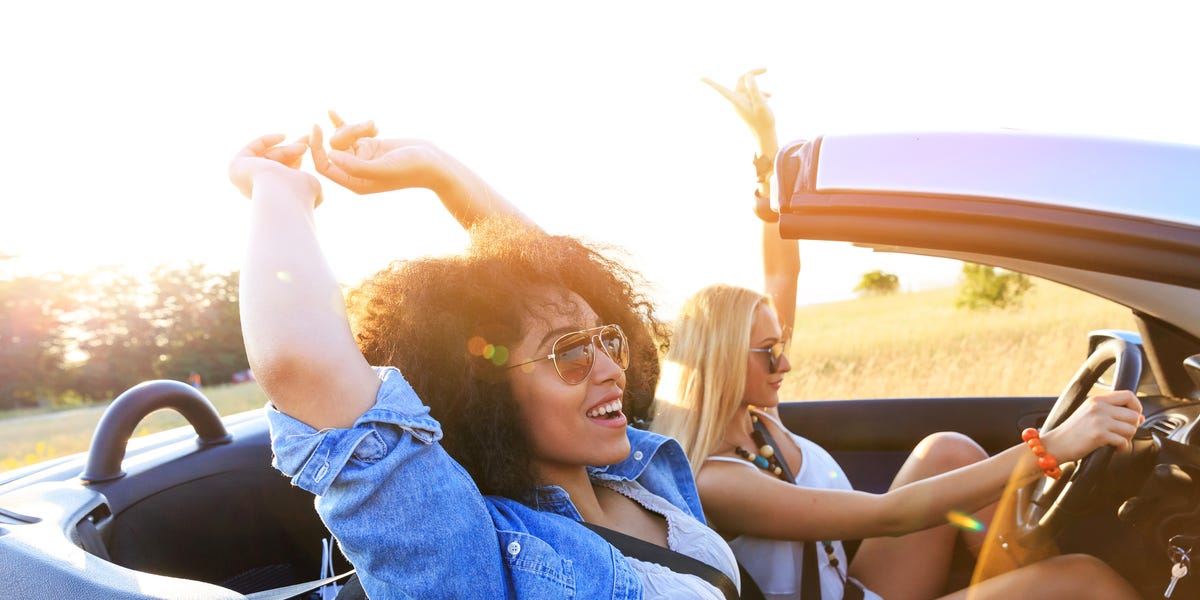 Choosing the Right Car Insurance
When it is time to buy or update your current policy, knowing which companies are offering the best car insurance in Hawaii can save you money and provide the type of coverage you need.
Hawaii Auto Insurance Costs by Insurer
On average, a full coverage policy is estimated to be $1763 annually and $147 monthly according to ValuePenguin. Company cost breakdowns vary. Allstate at $2150 per year and $179 per month. GEICO at $705 annually and $59 per month. Island Insurance with $1326 yearly and $111 monthly. The average cost in Hawaii is $1763 annually and $147 each month.
Hawaii Auto Insurance Premiums by Driver Age
According to nerdwallet, drivers in the 20-year-old range who have a clean driving record and are interested in the least expensive rates can choose from State Farm, GEICO, Island Insurance, and Allstate. Annual premiums range between $950 to $1487.
In the 30-year-old group, GEICO, State Farm Island Insurance, and Allstate offer minimum coverage with rates ranging from $272 to $522 annually.
For 40-year-old drivers looking for inexpensive full coverage car insurance, from low to high the choices are GEICO, State Farm, Island Insurance, and Allstate. Yearly premiums range from $272 for GEICO to $522 for Allstate.
A 50-year-old driver who has had a recent accident and is looking for full coverage with the lowest price have State Farm, GEICO, Island Insurance, and Allstate to choose from. Annual premiums are significantly higher than just getting the minimum coverage. Yearly full coverage premiums range from $1235 to $2251 vs $272 to $522 for the minimum required by the state from the same insurance companies offering full coverage.
Seniors at age 60 seeking minimum coverage can choose GEICO, State Farm, Island Insurance, and Allstate for the lowest prices, which range between $272 to $522 yearly.
Average Hawaii Insurance Rates After a Violation or Accident
Whenever a driver is involved in a car accident, it is expected the insurance premium will increase. According to ValuePenguin, the following is a breakdown by yearly and monthly cost for several major car insurance companies.
Allstate – annual cost is $3347; monthly cost is $79
GEICO – annual cost is $1037; monthly cost is $86
Island Insurance – annual cost is $1722; monthly cost is $148
State Farm – annual cost is $4241; monthly cost is $353
The average cost for drivers in Hawaii who have been involved in an accident is $2358 annually and $197 per month.
Drivers who have full coverage and are at-fault in an accident will see an estimated increase of 34 percent overall. Increases vary by company, which can range from high to low. For example, on the high side, Allstate increased their rates by more than $1000. The insurance rate prior to an accident is $2150, and after an at-fault accident, the rate increased to $3347. On the low side, GEICO's penalty is less severe, with a rate increase of a little more than $300 taking the annual cost from $705 to $1037.
Speeding tickets can also result in an increase in rates, depending on the company. Allstate increases its annual cost to $3036 with a monthly cost of $253, and Island Insurance increased its rate to $1439 annually and $120 per month. GEICO did not increase its annual or monthly premium.
Auto Insurance Premiums by Credit Tier
Your credit score can affect getting a loan, a mortgage, and credit cards, and in some states, it is used when determining the rate for car insurance. In Hawaii, this is not the case as the state does not allow a driver's credit score to be used as a factor when an individual's insurance rate is calculated.
Expensive Hawaii Cities
Volcano is rated as Hawaii's most expensive city when it comes to the cost of full coverage car insurance.
Cheaper Hawaii Cities
The city with the lowest, or cheapest car insurance rate in Hawaii is Anahola. A comparison of Volcano and Anahola shows a difference in the annual cost to be $369 annually.
List of Insurance Companies in Hawaii
According to Bankrate, four leading companies providing car insurance stand out as the best choices for coverage in Hawaii: Allstate, GEICO, State Farm, and USAA. Allstate ranks above average with J.D. Power, and is touted as an ethical company throughout the world from 2015 to 2019 by the Ethisphere Institute. Some of the benefits Allstate provides is coverage for drivers who maintain low-mileage, passengers who are sharing a ride, and audio/sound systems.
GEICO is known for its knowledgeable and well-trained staff and quality customer service. Consumers give the company high marks for communication, user-friendly website, and privacy protection. The company also offers money-saving bundling options for renters or homeowners.
State Farm is a financially stable company with an AA rating, which means the company has the ability to pay claims in a timely manner. For drivers, the company offers helpful options such as emergency roadside assistance and accident forgiveness.
USAA consistently scores over 900 from J.D. Power, making it a top-ranked company in Hawaii. USAA car insurance is available only to active military personnel and their family and veterans.
Along with Allstate, GEICO, State Farm, and USAA, other companies to consider include Progressive, Farmers, and Liberty Mutual.
No-fault Insurance in Hawaii Information
Hawaii is a no-fault state. This means no matter who is at fault, the insurance provider takes care of covering expenses incurred for bodily injuries. The coverage for these expenses is part of the PIP (personal injury protection) portion of the policy.
FAQ
Q. Is insurance required for all motorized vehicles?
A. Yes. All registered vehicles must carry insurance.
Q. Is there a recommended amount of coverage needed?
A. According to moneygeek, the Insurance Information Institute recommends liability coverage of $100,000 per person and $300,000 per accident.
Q. Are there any rules for senior citizens regarding their driver's license?
A. Senior citizens must apply in person at the DMV and take and pass the vision test every eight years until turning 72, then it reverts to every two years.
Sources:
https://www.bankrate.com/insurance/car/hawaii/
https://www.nerdwallet.com/blog/insurance/cheapest-car-insurance-in-hawaii-hi/
https://www.valuepenguin.com/best-cheap-car-insurance-hawaii
https://www.moneygeek.com/insurance/auto/cheapest-car-insurance-hawaii/
https://www.caranddriver.com/insurance/
https://www.caranddriver.com/car-insurance/a31268853/what-does-full-coverage-car-insurance-cover/
This content is created and maintained by a third party, and imported onto this page to help users provide their email addresses. You may be able to find more information about this and similar content at piano.io
Most Related Links :
honestcolumnist Governmental News Finance News