Automobile
Your Guide to Ford F-150 Tailgate Lift Assist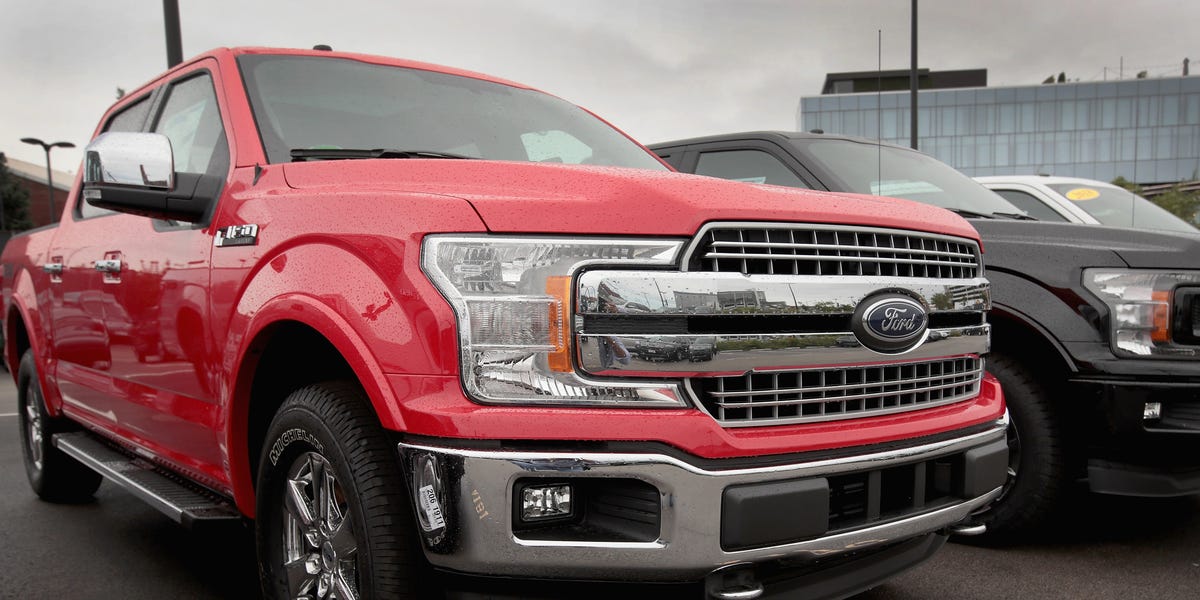 A Ford F-150 tailgate lift assist is designed to maintain your truck's tailgate. Frequent use of your tailgate can cause it to wear out fast. A tailgate lift assist is also referred to as a tailgate shock assist. It slows down the speed at which your tailgate drops. A slower speed reduces the wear and tear of your vehicle while also keeping your tailgate in good working condition.
What Is a Ford F-150 Tailgate Lift Assist?
A Ford F-150 tailgate lift assist is a product that prevents your tailgate from slamming down. Even if you make an effort to slowly close your tailgate when using, it is likely to drop hard when you're hands are full or you're busy. The heavy weight of the tailgate slamming down wears on the connector pieces. Eventually, they can break, requiring an expensive replacement.
Installing a tailgate lift assist can also help you maintain the value of your vehicle. The tailgate is one of the most important parts of the vehicle. A tailgate lift assist is usually a piece that replaces the factory U-shaped steel springs on your Ford F-150. You can usually choose a single or double piece system, which can reduce the jolt that comes with opening and closing your tailgate with force. Tailgate lift assists with handles can also make it easier to open and close the tailgate, especially when you're loading heavy equipment.
Types of Ford F-150 Tailgate Lift Assist
Most tailgate lift assists are similar but may come with one or two pieces, or some may have a handle. There are a few types of Ford F-150 tailgate lift assists to consider:
Double-Sided Tailgate Lift Assist
A double-sided tailgate lift assist is one that has absorbers on both sides. This divides the weight of the tailgate for a smooth and safe drop. It is usually made with high-quality steel materials and many kits include all the tools you need for installation. With a bolt-on installation, you also don't have to drill into your tailgate when installing.
Tailgate Assist With Built-In Shock Absorber
A tailgate assist with a built-in shock absorber prevents the tailgate from jolting when opening. It allows you to open your tailgate slowly and quietly and installation only requires one lift strut on one side. Installation of this tailgate is easy and can usually be done in an hour or less. Additionally, it usually comes in a kit with all needed materials.
Tailgate Lift Assist with Easy Lift Handle
The tailgate lift assist with an easy lift handle not only comes with everything you need for easy installation but also an easy-to-use handle. It is a two-sided system that makes the tailgate feel weightless.
Tailgate Assist With Strut Damper
A tailgate assist with strut damper dampens the struts while also protecting the tailgate. The easy latch also makes it so you can open your tailgate with one hand. It is made with high-quality steel materials and installation is easy. Installing this tailgate lift assist kit uses the same car screw holes already there so you don't have to drill into your vehicle.
The Ford F-150 is a durable, hard-working truck. Adding any of these tailgate lift assists to your truck can make it even more durable and convenient for your loading and towing needs.
How to Choose Ford F-150 Tailgate Lift Assist
It is important to choose the right Ford F-150 tailgate lift assist. Tailgate lift assists are designed for specific makes and models of vehicles. Be sure that you choose one that is not only made for a Ford F-150, but also your year. Then, consider whether you want a single or double latch. One latch is not necessarily weaker than two but two latches can protect your tailgate even if one breaks.
You can also determine the extent of installation that you're comfortable with. Some tailgate lift assist kits require more steps in the installation including drilling new holes. Other kits, however, allow you to use the existing setup.
You should also pay attention to weight limits. Certain tailgate lift assists have weight limits and you should minimally, match your previous latch's weight. However, if you put a lot of weight on your tailgate, then you might consider something more durable with higher weight capabilities. Finally, you will find big differences between brands when choosing a tailgate lift assist. Choose a brand that has a good reputation and provides you with the instructions you need for an easy installation.
How to Replace/Install Ford F-150 Tailgate Lift Assist
Disclaimer: The guidelines in this story are general and not meant to replace instructions for your specific vehicle. Please consult your owner's manual or repair guide before attempting repairs.
You can replace/install a Ford F-150 tailgate lift assist with the following steps:
Collect all necessary materials: Fortunately, many Ford F-150 tailgate lift assist kits come with everything you need to install, including the tools. It can be helpful to open the kit and lay each of the pieces out before beginning to ensure that you have everything you need. You also might need a drill, depending on your type of kit.
Determine where each part goes: Most Ford F-150 tailgate lift assist kits don't require much drilling or wiring. Determine where each part goes on the tailgate and fit it beforehand.
Remove the existing bolts: You will need to remove the existing bolts of the current latch. If possible, have someone hold the weight of the tailgate so it doesn't fall off. You can also place it on a table.
Replace bolts with the tailgate lift assist: Replace the removed latch with the new tailgate lift assist latch. Carefully screw it in tightly and test that the tailgate works.
Be sure that the new bolts are tight to prevent damage to your tailgate. Test opening and closing your tailgate a few times and specifically pay attention to the latches. Continue to monitor the latch for a few days to ensure that it doesn't loosen. Installing a lift assist should lighten the overall load of the latch which means less maintenance.
This content is created and maintained by a third party, and imported onto this page to help users provide their email addresses. You may be able to find more information about this and similar content at piano.io
Most Related Links :
honestcolumnist Governmental News Finance News