Automotive
Biden pushes for US$37bn to address chip shortage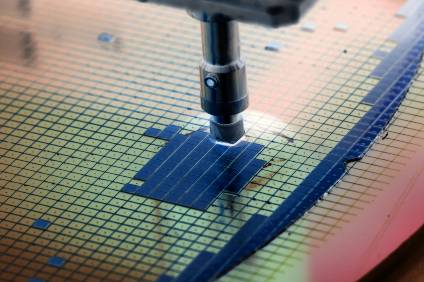 "It goes on and on until the kingdom was lost – all for the want of a horseshoe nail" – President Biden addresses semiconductor shortage by asking for a US$37bn supply chain boost
President Joe Biden is asking for US$37bn to bolster American supply chains as the semiconductor pinch continues to affect manufacturers worldwide.
The issue has garnered bipartisan support in the US, with Senate Auto Caucus co-chairman, Rob Portman (R-OH), along with many other politicians, recently writing to National Economic Council director, Brian Deese, urging him to work with Congress in addressing the global semiconductor shortage facing vehicle manufacturing.  
Some reports indicate the lack of chips could last for as long as six months, while others estimate volume losses of vehicles to be potentially around 200,000.
"We need to make sure these supply chains are secure and reliable," said President Biden. "I'm directing senior officials in my administration to work with industrial leaders to identify solutions to this semiconductor shortfall and work very hard with the House and Senate.  They've authorised the bill, but they need US$37bn, short term, to make sure we have this capacity.  We'll push for that as well.  But we all recognise that the particular problem won't be solved immediately. 
"In the meantime, we're reaching out to our allies, semiconductor companies, and others in the supply chain to ramp up production to help us resolve the bottlenecks we face now.  We need help to stop — we need to stop playing catch up after the supply-chain crisis hit.  We need to prevent the supply chain crisis from hitting in the first place."
Biden also signed an Executive Order mandating a 100-day review of four products: semiconductors; key minerals and materials, such as rare earths; pharmaceuticals and their ingredients, as well as advanced batteries for electric vehicles.
"Recently, we've seen how a shortage of computer chips…has caused delays in production of automobiles that has resulted in reduced hours for American workers," added the US President.
"A 21st century horseshoe nail. This semiconductor is smaller than a postage stamp, but it has more than 8bn transistors — 8bn transistors; 10,000 times thinner than a single human hair in this one chip.  These chips are a wonder of innovation and design that powers so much of our country, enables so much of our modern lives to go on; not just our cars, but our smartphones, televisions, radios, medical diagnostic equipment and so much more."
European automotive supplier association, CLEPA, described the current semiconductor penury as a "perfect storm" as the stars of enforced global lockdowns due to the pandemic, coupled with rising manufacturing needs, align with soaring demand for chips.
"I do think some in the industry are looking at the entire dimension of the events with some questions and maybe even some concern," CLEPA secretary general, Sigrid de Vries told just-auto from Belgium. "It is clear demand will continue rising and everybody wants to make sure there are as few risks as possible. It is not just a question of the number of suppliers; it is also the length and organisation of the supply chain.
"It is a perfect storm, absolutely. There are many things happening at the same time. There is a deep thinking going on in industry at how to look at the future. All the vehicle architecture is concerned – we are seeing such a transformation with the move towards electrification and the changes in the entire set-up in the vehicle that involve semiconductors and micro-electronics."
Most Related Links :
honestcolumnist Governmental News Finance News