Celebrity
Alright, I Found It: The Best Song to F*ck to Is 'Holding Out for a Hero' From 'Shrek'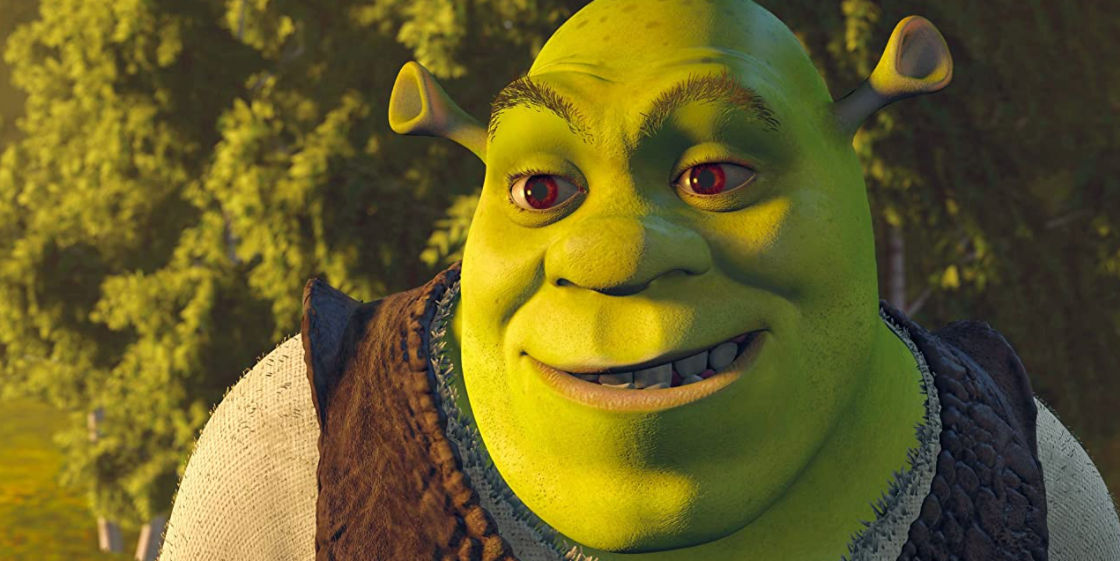 The night I realized "Holding Out For a Hero" in Shrek 2 was the best song to have sex to was the night my life changed forever.
For context, I have always been a Shrek fan. I turn it on often as a means to calm myself down after a hard day. It has all the elements perfect for distraction: a swamp ogre, a donkey, a sexy Fairy Godmother, a thick Mike Myers accent—what more could you want?
But one night, as my girlfriend and I sat on the couch casually enjoying the movie, I found myself getting…well, flustered. It was right around the fifty-four-minute mark when Shrek turned into Human Shrek. He wore a tight, red velvet crop top that made me undeniably horny.
Shrek is an ogre! I thought, trying to rationalize. An ogre from a swamp! I thought again. An ogre from a swamp that had somehow? left? me? insatiably? wet?
The movie continued and I couldn't get Shrek out of my mind. As I watched him go on a bender following Fairy Godmother's ultimatum to stay away from Fiona, my pussy quivered with anticipation and I started tugging the hemline of my girlfriend's pants.
"Do you want to have sex right now?" I asked her.
She looked at me with a smile, knowing damn well Shrek was the reason I was feeling some type of way. "We absolutely have to," she agreed.
But before diving right into it, I told my girlfriend we would need to wait until the best part of the movie came on: When Fairy Godmother starts her rendition of "Holding Out For a Hero."
This content is imported from YouTube. You may be able to find the same content in another format, or you may be able to find more information, at their web site.
You see, I had been waiting for the opportunity my entire life. Watching the scene as a kid, I remember feeling literally weak in the knees seeing Fairy Godmother's boobs bouncing everywhere. That, plus her red dress, the music, the adrenaline, the rush, it's quite literally everything I needed and more. Call it cinematic history if you will—even other YouTube commenters agree.
So I knew that if my partner and I were going to have an orgasm while watching Shrek 2, it needed to be during this moment. When we got to that part of the movie, my girlfriend and I sat watching the TV completely transfixed. It was like our special version of foreplay.
Just as Fairy Godmother draped herself across the piano, I pulled my girlfriend to my lap and started to finger her rhythmically to the beat of the music, plunging my pointer finger in and out as Fairy Godmother ran in place. (And yes, this music is the perfect tempo for a little finger bang.)
On screen, Fairy Godmother's voluptuous peaches bounced up and down, testing even the holiest among us. Then Shrek, all on his bad boy bullshit, went to save Fiona fearlessly. (Yes, I may be a lesbian, but so hot still.)
Considering the scene lasts only four minutes and twelve seconds, I had to pick up the remote control to rewind about three different times until I made sure my girlfriend got her orgasm. Then, it was my turn.
As I rode my girlfriend's face into oblivion, I rewinded one last time to the beginning when Fairy Godmother sprawled out on the piano showing her perfect cleavage. As she jiggled her chest here and there, I came hard and laughed harder, completely unnerved by the raw sexual power of a cartoon drawing.
That moment right there was the closest I will probably ever come to meeting God. And ever since losing our let's-fuck-to-Shrek virginity, my girlfriend and I now sex pretty much whenever it's streaming in the background.
It's kind of become our lil horny code. Like, "Hey, should we watch Shrek tonight?" knowing Shrek = sex and "Holding Out For a Hero" = an immediate orgasm.
Now I know what you're thinking and, yes, of course, there are more popular songs or movies out there to have sex to. But only the weak view Shrek as an unsexy, unfuckable movie. Try to have sex to it sometimes and you'll see what I mean.
Then, thank me for the sexual awakening when you're finished. You're welcome in advance.
This content is created and maintained by a third party, and imported onto this page to help users provide their email addresses. You may be able to find more information about this and similar content at piano.io
Most Related Links :
honestcolumnist Governmental News Finance News