Entrepreneurs
40 Years Ago, Red Bull Did the One Thing Almost No Startup Ever Considers. Today the Energy Drink's Co-Founder is Worth $25 Billion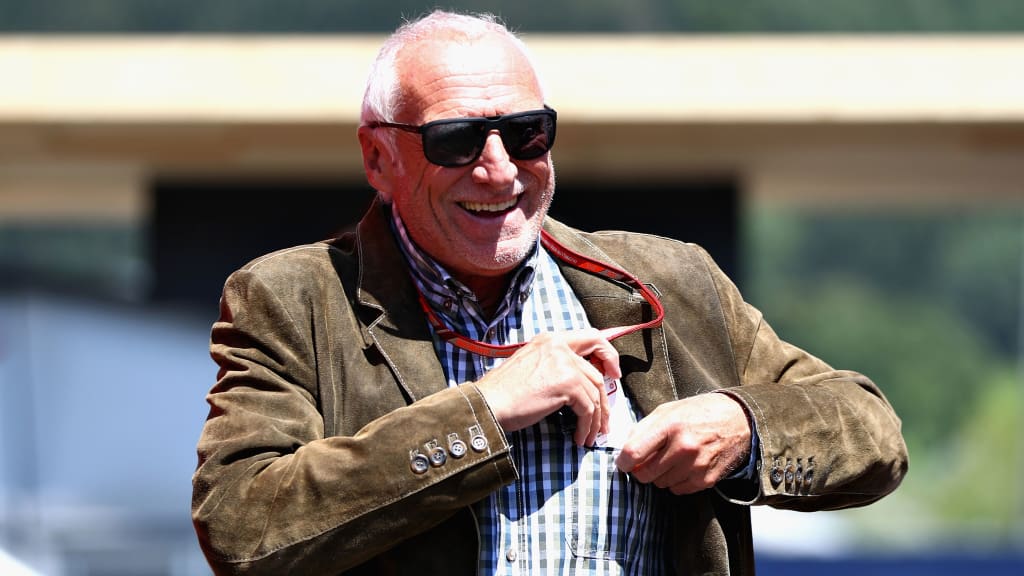 Imagine you're Dietrich Mateschitz and you just staggered off a plane after enduring a 14-hour flight from Austria to Thailand. Even though you'd love to go to bed, you have business to conduct. You need to rally.
But instead of just guzzling a few coffees, you try a bottle of Krating Daeng, a "pick-me-up" concoction favored mostly by truckers and manual laborers. To your surprise, your jet lag goes away.
S you convince Krating Daeng's founder, Chaleo Yoovidhya, to go into business with you. 
While your initial plan is to focus on your two home countries, in the back of your mind you're thinking bigger. Who knows: If things go extraordinarily well, you could someday build a global company.  
Dreaming big requires a new name, new branding, and a new pricing strategy, so you decide that in Austria, Red Bull will be positioned as a premium, upscale product. But what about the flavor?
That's where things get sticky. Krating Daeng is, to be charitable, far from tasty. Customers might be attracted to — and pay a premium for — a cool-sounding flavor like Raspberry Mango or Ginger Lemon. That's what most food and beverage startup founders would do. 
But not Mateschitz and Yoovidhya. The co-founders decide an energy drink shouldn't taste familiar. (Or even necessarily good.) 
According to Bob Holmes' book Flavor: The Science of Our Most Neglected Sense, instead of concocting an artificial flavor designed to imitate natural flavors, Red Bull was created with a "fantasy" flavor made "intentionally unbalanced to give the impression of vigor, even agitation."
It worked. Try to describe what the original Red Bull flavor tastes like. Eventually you'll give up and say, "Um… it tastes like a Red Bull."
Even so, risky move: A degree of familiarity can help attracts initial customers to new products. Red Bull Raspberry Mango might have appealed to people who like raspberries or mango. 
But familiarity doesn't create new product categories. That's why Mateschitz and Yoovidhya decided to differentiate not just their product's use case, but also its taste.
Start with familiar flavors, and customers would have had to like those flavors. Cranberry, lime, or blueberry? Those flavors would have to come later.  First customers needed to embrace the idea of an energy drink, which to Mateschitz and Yoovidhya meant Red Bull needed to taste like nothing customers had tasted before.
Introduce a familiar flavor first, and "energy drink" might never have caught on.
Once hooked, then familiar flavors could be introduced. 
It worked. Even though products like Monster, Bang, Rockstar, et al have carved out their own market share, play the word association game with "energy drink" and your first response will probably be "Red Bull." (Granted, not just because the company basically created the market; Red Bull also spends between a fourth and a third of its revenue on marketing.)
As a result, in 2021 alone the company sold over 9 billion cans and generated over $6.5 billion in revenue.
As for Mateschitz? He's turned his original $500,000 investment into a net worth of around $25 billion. (While Chaleo Yoovidhya passed away, his son Chalerm's net worth is approximately $20 billion.)
Familiar is usually safer. Countless successful businesses have been built by providing incrementally better quality, price, service, etc. 
But if you hope to create something new — and especially if you hope to create a new market — then what you provide needs to actually be new.  
Most Related Links :
honestcolumnist Governmental News Finance News