Finance
Howard Levitt: These are the HR sins that constantly come back to bite employers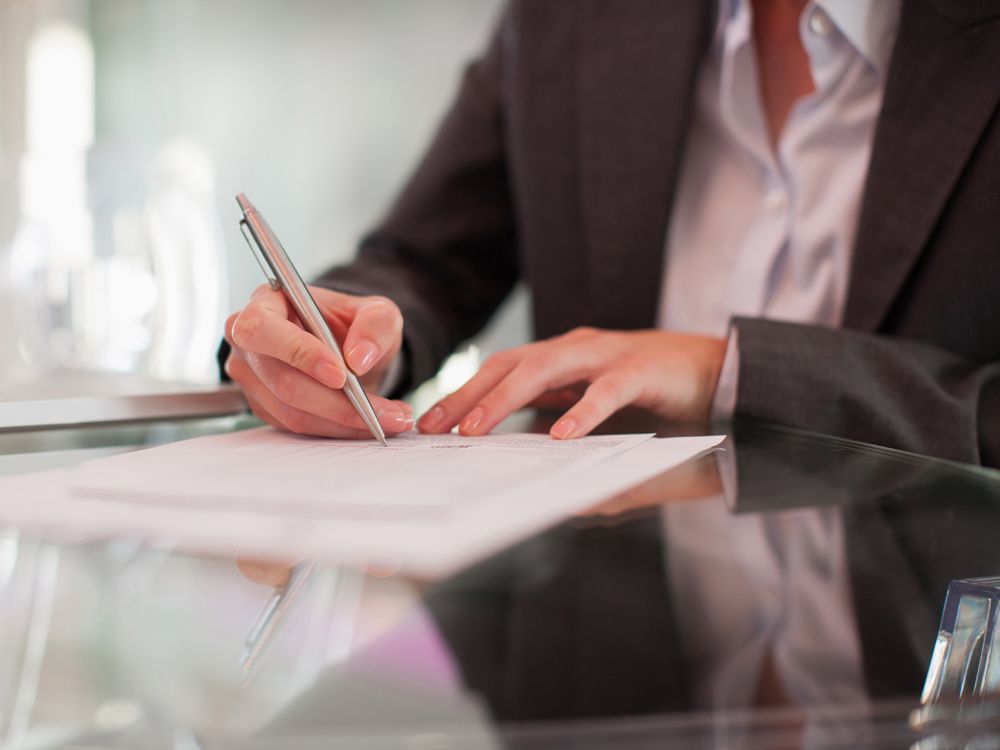 Many of these may seem superficially counterintuitive, but the consequences can be significant
Article content
Acting as I do for many of the largest companies in the land and many small and medium— and with a firm which acts against many others — I see human resources managers make the same mistakes, over and over. This week and in next Saturday's column, I'll look at some of the biggest repeated blunders, from overdocumentation to the inconsistent application of company policies. Many of these may seem superficially counterintuitive, but the consequences can be significant.
Article content
Overdocumentation
Years ago, the late, great relocation counsellor Murray Axmith and I went from Halifax to Vancouver twice a year teaching a course called "Rightful Dismissal in the '90s." I used to start my portion with, "What are the three most important things for HR managers to do: 1) Document; 2) Document; and 3) Document."
I was wrong! I have seen and heard of too many employer cases lost over the years because of excessive documentation.
HR managers must remember that, in any piece of litigation, they are required by law to produce to the other side copies of all documents touching upon the matters at issue. So if an HR manager is studiously writing down the good, the bad and the ugly, they are as likely as not recording things which play into the other side's theory of the case or be devastating to their own.
Article content
When recording anything which might relate to future litigation, keep one thing in mind: The other side will see it. In other words, what I have learned since those early seminars is that documentation will kill your case as often as make it, perhaps even more often.
Using standard form warnings
When employers want to terminate an employee for cause the next time she or he commits an infraction, they should say precisely that.
Don't use the usual human resource verbiage of: "Further such incidents will lead to further discipline, up to and including dismissal."
What that expression means legally (and in common English) is that the next time the employee does it, they might be dismissed or they might not be. It telegraphs to a judge or arbitrator that even the employer believes that the infraction is not sufficiently serious that its repetition necessarily justifies discharge.
Article content
Court cases have found that such language means that the next infraction must be at the very top level of the range of serious misconduct in order to warrant dismissal. But that is not what HR managers intend, most of the time, when they use that language. What they mean is "similar misconduct will result in your dismissal for cause."
Just say that in your letter.
Accepting the word of their 'favourites'
When an employee makes a serious complaint but it is denied by their supervisor or someone who has more credibility with HR, too many HR reps simply accept the superior's word for what occurred or enter the investigation already biased. Although that may be, to some extent, psychologically unavoidable, you should never prejudge the outcome of an investigation because of your personal belief in a party's relative credibility. Not only will that lead to terrible internal morale with allegations of favourtism, but it can give rise to potential legal action by the effected employee for negligence, constructive dismissal or worse. Walk into every investigation or fact-finding session with an open mind and investigate every, even moderately serious, allegation.
Article content
Refusing to discharge because of new allegations
Some employees, knowing that they are about to be dismissed, will file allegations of poor treatment (just as they will get doctor's notes) hoping to bulletproof themselves from any discharge because the company fears being accused of retaliating.
Don't fall for that. If an employee's misconduct warrants their dismissal, proceed to do so. If they make allegations of poor conduct by a manager which would not affect the dismissal even if true, you can still conduct the investigation. If the employee has made a good point, you might still need to investigate the person accused and even discipline if warranted. But that does not let the employee off the hook for matters that would warrant dismissal even if the accusations were accurate.
Article content
Allowing poor performance or misconduct to linger
If an employer has cause, it must act on it. Not doing so constitutes condonation making it very difficult to terminate that employee later on for the same type of misconduct. At the very least, if they do not wish to terminate the employee at that time, they should provide a warning that the employee will be terminated if such misconduct ever recurs.
Failing to document your practices
If an employee claims that your practices are inconsistent or that they have been arbitrarily deprived of some benefit, it is helpful to have written records to demonstrate that your practice and policies establish a previous consistent practice.
Inconsistent application of policies
Nothing kills the right to enforce a policy like the company having not followed it itself or applying it inconsistently.
Part two of this column will appear in next Saturday's Financial Post. 
Got a question about employment law? Write to Howard at [email protected].
Howard Levitt is senior partner of Levitt Sheikh, employment and labour lawyers with offices in Toronto and Hamilton. He practices employment law in eight provinces. He is the author of six books including the Law of Dismissal in Canada. 
Most Related Links :
honestcolumnist Governmental News Finance News