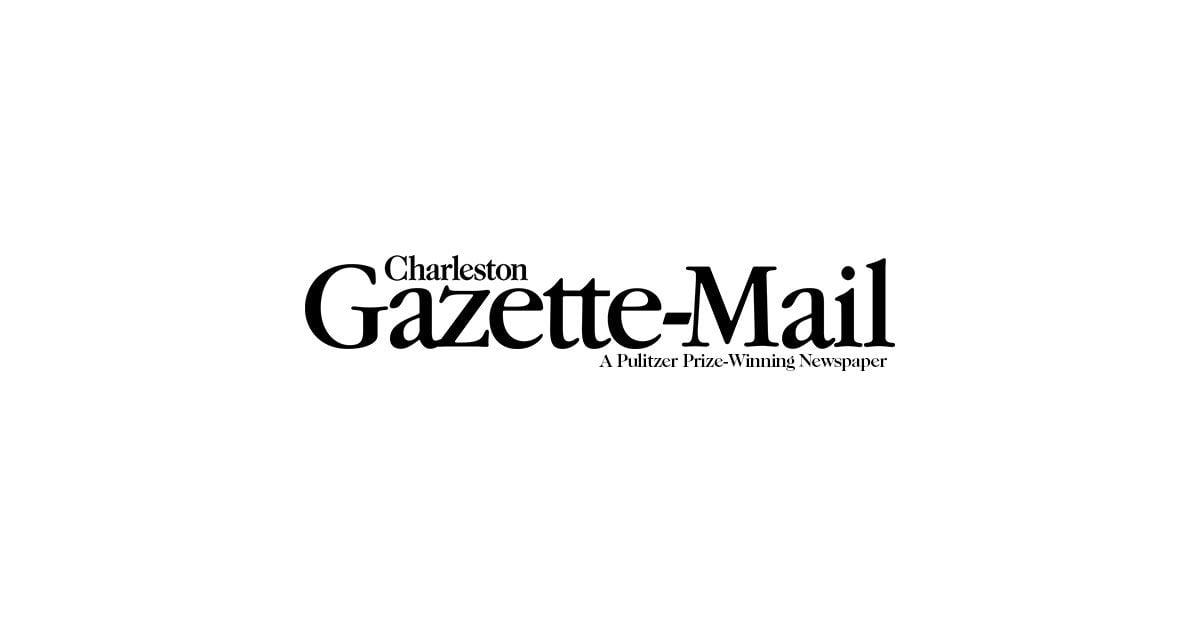 CANNELTON – Bullpush Mountain isn't a mountain anymore. It's a flat, grassy meadow that stands out among the wooded hills along the Fayette-Kanawha County line.More than 25 years ago, Cannelton Industries Inc. chopped the top off Bullpush to get at the coal underneath. The operation, started in 1970, was the first mountaintop removal mine in West Virginia.Cannelton officials promised that if they flattened out the land, they could more easily develop it. The company drew up plans to turn Bullpush into a brand-new town, complete with churches, schools, shops and a hospital.None of that ever happened. No schools. No churches or shopping centers. Cattle don't graze anymore on the pasture where Bullpush Mountain used to be. Hay isn't grown there, either.
"We missed this issue. We're trying to get on top of it now."
Roger Calhoun, director, federal Office of Surface Mining unit in Charleston
Bullpush Mountain isn't alone. Across the Southern West Virginia coalfields, mountaintop removal mining is turning tens of thousands of acres of rugged hills and hollows – nobody knows how many – into flat pastures and rolling hayfields.A new coal industry advertising campaign declares that mine operators who lop off mountaintops are building "West Virginia's Own Field of Dreams.""Like the Iowa farmer in the movie, 'Field of Dreams,' if we build the sites, they will come," the industry ads say. "And when they come, they will bring with them better jobs, housing, schools, recreation facilities, and a better life for all West Virginians."A continuing Sunday Gazette-Mail investigation has found that these predictions have not come true and that, without major regulatory changes, they aren't likely to come true anytime soon.Coal industry backers point to a few small mountaintop removal jobs that were turned into homes for the new state prison, a high school and an air strip.But most coal companies plan to leave giant mountaintop removal mines as flattened-out fields, according to a three-month review of state Division of Environmental Protection mining permits.More than 50 square miles of the state have already been permitted by DEP for mountaintop removal mines that plan pasture, hayfields, forest or range land as their post-mining land use, permit files show.To date, no mountaintop removal permit ever approved in West Virginia has included plans for a manufacturing plant as a post-mining land use, DEP records show.The most popular post-mining land use proposed by West Virginia coal operators, and approved by DEP, is "fish and wildlife habitat." That land use, which isn't allowed under current federal reclamation rules, accounts for roughly a third of the total mountaintop removal acreage in the state.DEP permit files support the allegations of a federal court lawsuit, filed in mid-July, which claims the agency has "established a pattern and practice" of issuing mountaintop removal permits without the required post-mining land use plans."Mountaintop mining was supposed to be carefully conducted to benefit local communities and encourage their economic development, but it is destroying them instead," said Joe Lovett, one of the lawyers who filed the suit. "The coal companies are simply taking off mountaintops and dumping them into West Virginia's streams, harming the communities and the environment in the process."Bill Raney, president of the West Virginia Coal Association, agreed that there hasn't been widespread development on mountaintop removal sites. But Raney said it's not the coal industry's fault if new factories don't pop up on old mine sites in isolated places like Mingo, Logan or Boone county.
The Division of Corrections built the new state prison at Mount Olive on a 92-acre mountaintop removal mine. Cannelton Industries mined the site in 1986. The prison opened in February 1995.
"Are you going to have a Toyota plant at Wharncliffe, West Virginia?" Raney said. "Probably not. But I don't think the law obligates the mining industry to put up bricks and mortar. Our responsibility is to make sure the opportunity is there."
"We missed this issue"
Congress passed the federal Surface Mining Control and Reclamation Act, known as SMCRA, in 1977. The law was designed to protect coalfield residents and the environment from the potential ravages of strip mining.The heart of the law is a requirement that coal operators put strip mined land back the way they found it.All mine operators are required under the law to return mined land to its approximate original contour, or AOC. In legal terms, companies must reclaim land so that it "closely resembles the general surface configuration of the land prior to mining."Mountaintop removal was to be a limited exception. Operators could chop off entire mountaintops and dump leftover rock and earth into nearby valleys, burying streams.But under federal law, mountaintop removal was allowed only if mine operators planned to build schools, shopping centers, factories or public parks on the flattened land.Mine operators could receive AOC variances, and flatten the land, only if they submitted detailed development plans for one of five post-mining land uses: industrial, commercial, agricultural, residential or public facilities.In May, the Gazette-Mail reported that three-quarters of the active mountaintop removal mines in the state did not receive AOC variances or submit the required post-mining development plans. Since that report, the newspaper has reviewed thousands of pages of permit documents for more than 75 mountaintop removal mines. Court records that included a separate analysis of 48 permits were also examined. Many of the state's largest mountaintop removal complexes were visited, and industry experts were interviewed.A host of serious problems was discovered. Among them:Even when mountaintop removal mines received the required AOC variances, mine operators proposed little in the way of post-mining development.Thirty-four mines, both active and reclaimed, that received AOC variances were identified. One included a plan for future development. The state built the new Mount Olive state prison on that mountaintop removal site in Fayette County.OSM has never clearly defined the types of post-mining land uses allowed for mountaintop removal mines to receive AOC variances. State mine permit writers and regulators struggle to figure out what type of development qualifies as the "industrial, commercial, agricultural, residential or public facility" uses included in SMCRA."That's where we get in arguments with OSM," said Ed Griffith, assistant chief of the DEP Office of Mining and Reclamation. "Give me a piece of paper that tells me what it is."Despite its mandate to ensure state regulators properly enforce the federal strip mining law, OSM never formally reviewed any of the dozens of mountaintop removal permits in West Virginia to make sure the proper land development plans were included.Some longtime OSM staffers complained for years that mountaintop removal needed more of the agency's attention. But examinations of individual mountaintop removal permits – or even broader permitting trends – has never been included in OSM's annual plans for oversight of the West Virginia DEP.Only in the last six months, as hundreds of citizens protested against mountaintop removal, has OSM Charleston field office Director Roger Calhoun directed his staff to look at how the state permits the largest surface mines east of the Mississippi River.A limited OSM study of mountaintop removal, the first such examination by any regulatory agency, is expected to be released later this month."We missed this issue," Calhoun said Thursday. "We're tying to get on top of it now."
A more diverse landscape
Arch Coal Inc.'s Dal-Tex mining complex stretches over 6,000 acres along Beech Creek, near Clothier in northeastern Logan County.On one end of the site, huge shovels and dozers rip apart mountains and bury streams with mine waste. Active Dal-Tex pits produce about 4.4 million tons of coal a year, according to state records.Over the ridge, alfalfa, yellow clover and blackberry bushes dot green hillsides. Turkey and deer scamper about, and ducks splash around in the wetlands.This is what coal companies and state regulators call "fish and wildlife habitat and recreation lands." It's the most popular post-mining land use among companies that operate on mountaintop removal coal mines.Industry officials say it's an improvement over the forest that was there before. Grasses and bushes create an "edge effect" – flat plains between patches of Appalachian forest – that lures more wildlife, especially game species like turkey and deer, to the area, company officials say."In some ways, it is a better landscape than it was before," U.S. Secretary of Interior Bruce Babbitt, whose department oversees OSM, said when he toured Arch Coal's Hobet 21 complex in August 1996. "It is a more diverse landscape – a savanna of forests coming back, of fields, of open spaces."There's just one problem: These mines are illegal. Fish and wildlife is not an approved post-mining land use for mountaintop removal coal mines."I can't defend the state on this," said Calhoun of OSM. "That's something that's going to have to be addressed."DEP permit reviewers have already approved at least 23 mountaintop removal mines that propose fish and wildlife habitat and recreation lands as a post-mining land use, according to public records. Those 23 permits covered a total of nearly 11,000 acres, or about 17 square miles.
The Beverly Hills Cemetery
When the subject of post-mining development comes up, coal industry lobbyists invariably point to the Mount Olive Correctional Complex.The new state prison, built under former Gov. Gaston Caperton to replace the aging Moundsville Penitentiary, was constructed on a 92-acre mountaintop removal mine in Fayette County.Cannelton Industries received a permit to mine the site in 1986. Originally, Cannelton proposed to reclaim the site to its original land use, fish and wildlife habitat. In 1990, when the prison project was announced, Cannelton modified its permit to allow a post-mining land use as a public facility, according to DEP records.Coal industry officials also talk about the Logan Airport.Starting in 1977, Concord Coal Co. mined a 185-acre mountaintop removal permit near Ethel. Geupel Construction turned the site, which was forest, into a small air strip.DEP records list the mine as a mountaintop removal operation, but it does not appear that Concord Coal received the required AOC variance.Another mountaintop removal site coal industry officials often refer to is the current home of Mount View High School in Welch.DEP officials say it was built on a mountaintop removal mine, but they have not been able to identify the permit involved. Two permits DEP officials said covered the school site actually were for adjacent pieces of land that were reclaimed to pasture and hayland, records show.Public records on file with DEP contain two other examples of post-mining industrial or commercial development:In 1986, Buffalo Mining received a permit for a 595-acre site near Morgan Run in Grant County. The post-mining land use was listed as industrial/commercial. Buffalo Mining planned to flatten out the mountains, then rebuild them as a dump for ash from the nearby Mount Storm power plant. Among DEP officials, the site is known as "Mount Ashmore."Also in 1986, Sand Ridge Coal Co. received a permit for a 31-acre mountaintop removal mine at Maidsville near Morgantown. The post-mining land use was listed as industrial/commercial. The company planned to use the site to expand the adjacent Beverly Hills Cemetery.Of the five mountaintop removal mines that proposed post-mining development, one was for a site larger than 200 acres. Mountaintop permits used to be small. In 1988, the state issued 13 mountaintop removal permits covering a total of 3,924 acres. The average size of a mountaintop removal job was about 300 acres.Today, the average mountaintop mining permit covers more than 625 acres, twice the average size a decade ago.In 1997, the state issued at least 20 mountaintop removal permits that cover a total of at least 12,600 acres. Many mountaintop removal mining complexes are collections of three, four or a dozen permits. Entire mining complexes can cover 10,000 acres or more.Most of the time, companies that receive these permits propose little in the way of future development. Most submit permit applications that call for mined land to be returned to fish and wildlife habitat, hayland or pastures.Of the 34 mountaintop removal mines that received variances, 25 included plans which called for mined land to be left as hayland, pasture, rangeland, or fish and wildlife habitat. These 25 mines covered 16,000 acres – three quarters of the total area of the 34 permits with variances.Of 70 total mountaintop removal permits reviewed, 44 proposed post-mining land uses of hayland, pasture, rangeland or fish and wildlife habitat. Those 44 permits covered a total of 24,000 acres – more than two-thirds of the total area of all 70 permits.Some of these post-mining land uses, such as hayland and pasture, are arguably allowed under the federal strip mining law. They might fall under the "agricultural" land use approved for mountaintop removal mines, DEP officials say. OSM officials say that others, such as rangeland, aren't allowed as post-mining land uses for mountaintop removal mines.
"Massive nature of this industry"
Under the federal strip mine law, coal companies that want mountaintop removal permits must submit specific post-mining land use plans that show that the proposed land uses will be:Obtainable according to data regarding expected need and market.Assured of investments in necessary public facilities.Practicable with respect to private financial capability for completion of the proposed use.Planned according to a schedule attached to the reclamation plan to integrate the mining operation and reclamation with the post-mining land use.The federal court lawsuit over mountaintop removal alleges that DEP Director Michael Miano "is engaged in a pattern and practice of approving permit applications for mountaintop removal mining activities that do not meet the AOC requirement, do not propose permissible post-mining land uses (but instead propose such uses as fish and wildlife habitat and recreation lands or rangeland, etc.) and do not contain the specific plans, assurances and schedule" described in the federal strip mining law.Ben Greene, president of the West Virginia Mining and Reclamation Association, said the federal rules are too stringent for today's large mountaintop removal mines.In the 1970s, mountaintop removal mines might operate for five years. Reclamation and land development came sooner, and easier, Greene said.Today, the active life of a mountaintop mine might be 15 or 18 years. It's harder to plan for post-mining development that far down the line, Greene said."This technology has become so vast," Greene said. "The massive nature of this industry has delayed the development, backed it off a number of years. The things that fit the mining practices of 1977 need to be revisited to match the mining practices of today."John Ailes, chief of the DEP Office of Mining and Reclamation, said his agency, the coal industry and local developers need to work more closely on post-mining land use issues."There's not a lot of pre-planning done in terms of development," Ailes said. "There is a need for some long-term land use planning considerations. It's hard for us to say what's going to be out there and who is going to develop what and what the future holds."Over the last 20 years, I don't think anyone realized the dynamics the coal market would create that would result in what the coal industry feels is necessary for it to remain economically viable," Ailes said. "I don't think you could have predicted all of these forces and now everyone is taking a hard look at where we are."
"No potential market"
The issue, however, isn't new. Environmental groups have complained since the federal strip mining law was passed that state regulators didn't make sure mountaintop removal permits contained proper post-mining land development plans.In July 1978, environmental lawyer David Wooley filed a formal notice of intent to sue federal and state regulators for not following post-mining land use rules."Noncompliance with the post-mining land use regulations fails to protect the public and the environment from the adverse effects of mountaintop removal operations by allowing strip mining where proper reclamation may prove unfeasible," Wooley wrote to then-OSM Director Walter Heine.During a July 1980 public hearing, Wooley complained that the state's mining statute did not include the same requirements for post-mining land use plans as the federal strip mine law.In a 1984 report commissioned by OSM, the National Research Council predicted mountaintop removal post-mining land development would cause problems."There is an erroneous believe that all post-mining flatland is ready and awaiting a development project," the report said. "For the majority of sites, there is no market potential."Sites are in areas with inadequate transportation to regional and national markets and sources of raw materials, they are isolated from labor markets, and the available labor force may not be sufficiently skilled," it said.
Back on Bullpush
Joe Parker stood on the grassy plains of Bullpush Mountain and declared the reclamation there a great success."The restoration we're looking for on these jobs is pretty much what we're looking at here," said Parker, an assistant DEP mining chief in charge of operations in the southern coalfields.In June, Parker and other DEP officials closed a three-day mountaintop removal mining tour with a visit to Cannelton's Bullpush site. State officials, economic developers and coal industry officials took turns praising the operation.Former state Sen. Tracy Hylton, whose company originally mined Bullpush, gave a rousing defense of mountaintop removal."I'm sick and tired of all this that goes on in the newspaper today," Hylton said. "There is a need for flat land for development in West Virginia. With mountaintop removal, we can get it."Sandy Rogers-Tracey, director of the Upper Kanawha Valley Economic Development Council, outlined her group's plans for Bullpush Mountain."We have to think that this is one of the most beautiful sites in the state," she said. "We want everyone to know about Bullpush."The council wants a developer to built a residential community and 18-hole golf course on the flattened mountain, Rogers-Tracey said. Even better, she said, it might be a spot to build a NASCAR track."We're trying to put a vision out to the people of the state for what we have here," she said. "What has been done here is really important to this area. It offers us a potential for development that we would not have had."What nobody said during the DEP-sponsored tour, though, was that people like Rogers-Tracey have tossed ideas for Bullpush Mountain developments around for nearly 30 years – and none have materialized.When Cannelton received a state permit for the 2,010-acre operation in 1970 (under the old state strip mine law), the company listed its planned post-mining land use as "land development."In 1979, the Kanawha County Planning Commission issued a report that said development on the site was not feasible."Level and rolling land suitable for residential commercial and/or industrial use is needed in the area, but availability of services does not warrant reasonable use of the project area for these purposes," the commission said.Still, the Fall 1980 edition of Greenlands, the journal of the West Virginia Mining and Reclamation Association, touted Bullpush Mountain as a potential development site.The magazine contained a two-page map of the area. It depicted future locations of a light industrial zone, residential areas, a downtown business district, schools and a sewage treatment plant."The planned community shown above is a feasible example of how this concept might be carried out," the magazine said. "The mountain depicted here is the site of the oldest and largest continuous mountaintop operation in the state."This plan covers over 2,000 acres, and will accommodate 10-12 thousand people," the magazine said. "The plan calls for a self-contained community with churches, schools, shopping, medical facilities, and light industry."Two years later, in December 1982, Cannelton formally changed its reclamation plans. The new, stated post-mining land use for Bullpush Mountain would be "pasture and haylands.""I always thought this would have more utility than what we're standing on today," said Greene, of the Mining and Reclamation Association. "But you can only have so much of that."
Most Related Links :
honestcolumnist Governmental News Finance News