News
10 Best Lumbar Support Pillows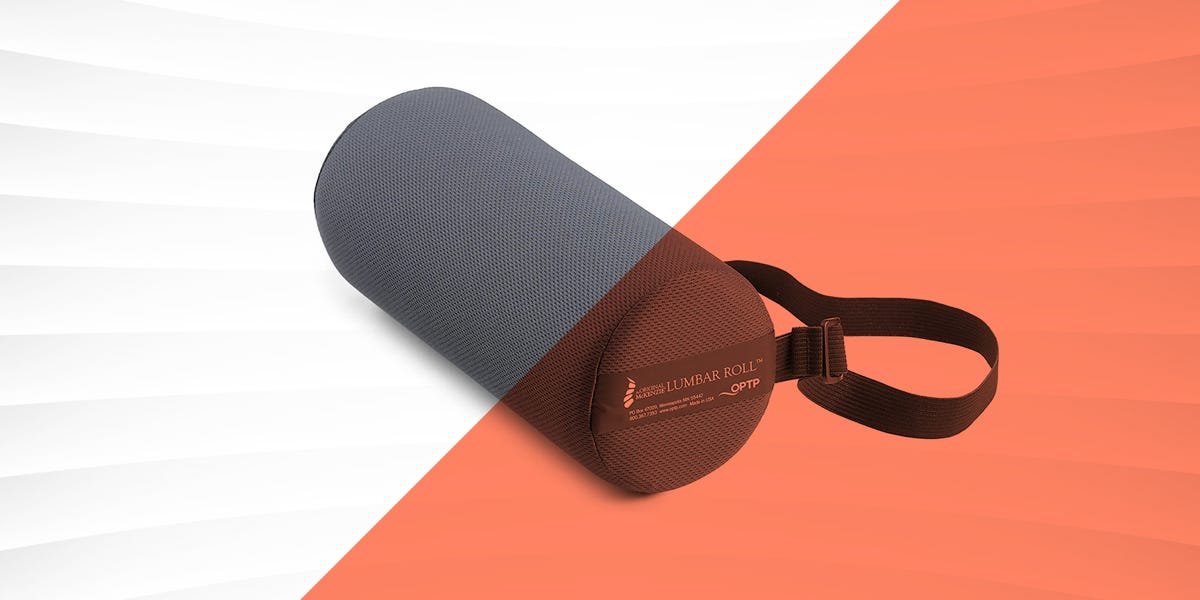 Back pain is an unpleasant—and all too common—problem. Unfortunately, many of our jobs require us to sit for long hours, which can lead to back problems over time. For those who already have back problems, it can be torture to sit for hours on end in a position that exacerbates your existing issues. Luckily, lumbar support pillows provide a simple and efficient solution to back pain.
With the right lumbar support pillow, you can make your office chair, your couch, your car, your bed, or even an airplane seat significantly more comfortable. That's why we've picked out some of the best lumbar support pillows on the market, helping you alleviate that persistent back pain once and for all.
What to Consider
When you're searching for the perfect lumbar support pillow, there are a few factors that you're going to want to consider carefully. Here's what you should be thinking about when you're shopping:
When Will You Use Your Pillow: Probably the most important factor to consider when purchasing a lumbar support pillow is when you'll be using it. Some lumbar pillows can be used for both your car and your office chair, but if you're looking for a pillow for your bed, you'll need one that's specially designed for sleeping or laying on. Different pillows are designed to be used in different places, so keep that in mind.
Washability: It's a good idea to select a pillow with a removable, washable cover if you plan on using it a lot. This makes it easier to clean.
Material: Finally, make sure you consider the material your chosen lumbar support pillow is made from. Most lumbar support pillows are made from memory foam, which conforms to your unique shape and offers ample firmness, while others use mesh, gel, or air to ensure your comfort and support.
How We Selected
Choosing the right lumbar support pillow can be a game-changer when it comes to relieving your back pain, so we made sure to narrow down the best options on the market using specific criteria. First, we checked our picks against other review lists from reputable publications such as Verywell Health and Ergonomic Trends. We also picked only lumbar support pillows that had average ratings of four stars or higher on Amazon, thus ensuring that actual users had a good experience with them.
We've divided our picks into a variety of categories that consider use case, budget, and other factors that you might be looking for when deciding what pillow will work best for you. Read on to find a better way to support your back and alleviate those aches and pains!
1
Best All-Around
Lumbar Support Pillow for Office Desk Chair
Everlasting Comfort
amazon.com
The Everlasting Comfort Lumbar Support Pillow earns our vote for best all-around lumbar pillow. This pillow is versatile enough for both your office and car chair. The portability, ease of installation, and comfort level make it perfect for just about any situation. You can bring it home with you, on the go, or wherever else you might need it in your daily life. 
It's got a machine-washable breathable mesh cover to prevent you from sweating and two straps that wrap around your chair for easy adjustability. At under $35, the price is relatively budget-friendly, as well. All in all, it's hard to go wrong with this pick.
Adjustable straps
Machine-washable cover
Breathable
Easy to install on a car or office chair
2
Best Budget Option
Bamboo Round Cervical Roll Cylinder Bolster Pillow
AllSett Health
amazon.com
$14.95
If you're not sure exactly what type of lumbar support pillow you need and want an inexpensive option to try out, the AllSett Health Store Pillow might just be the right choice for you. This little roll pillow is great for those who need a little extra support, but don't want something overly plush. It's not the most robust lumbar support pillow out there, but it is highly portable and the cover is machine-washable. 
The shape also makes it easy to put under your legs, behind your back, or behind your neck, making it pretty versatile. The downside is it's pretty soft and might not be as supportive as other options due to its small size. It also can't be locked in, due to the lack of chair straps, making it hard to use for long periods of time.
Very affordable
Machine-washable
Extra portable due to small profile
Versatile
Squishy
Moves around a lot
Doesn't support your back as fully as other options
3
Most Versatile
Original McKenzie Lumbar Roll
If you're looking for a lumbar support pillow that you can bring anywhere, try the Original McKenzie Lumbar Roll by OPTP. This roll pillow is easy to carry everywhere, due to its smaller size and convenient cylindrical shape, and, unlike our budget option, actually comes with an adjustable strap to hold it in place. 
If you like your lumbar pillows extra firm, you can choose between the standard roll and the firm density roll when you buy this one. The removable, breathable cover is made of moisture-wicking polyester, meaning you can easily wash it at home.
Versatile usage
Portable
Removable cover
Two density options
Adjustable strap
Might be too small to offer adequate support
4
Best for Your Car
Car Lumbar Support Pillow
Dreamer Car
amazon.com
$29.99
Whether you're a regular road-tripper or have a brutal daily commute, your back is likely feeling the effects of your less-than-supportive car seat. Give your back some relief with the Dreamer Car Lumbar Support Pillow. 
Unlike some of the other entries on this list, this lumbar support pillow is designed specifically for driving. The cushion supports your whole back and can be tightly strapped to your seat, so it won't slip and slide around when you're on the road. The cover is also easily washable. 
The main downside is the top straps aren't able to strap around headrests that don't have the space between the headrest and the back of the seat. The straps are meant to go through this space to securely meet with the strap clips on the other side, and if your car doesn't have this, the pillow won't be as securely fastened. This means drivers of certain cars, like Teslas, won't be able to use this when they're on the road.
Designed to stay in place in your car
Large area of support
Washable cover
Only works in your car if you have an adjustable headrest
5
Best for Your Office Chair
Memory Foam Back Pain Cushion
An office chair is one of the places people need lumbar support most. This is especially true if you're working at a desk for hours a day. With the Qutool Lumbar Support Pillow, you can make sure your back is well-supported and reduce your risk of back pain. 
This support pillow has everything you'd want out of an office chair pillow. It's breathable, made with memory foam, the straps are adjustable, and you can easily wash the cover. Really, the only downside is the size, as it can be pretty bulky if you need to bring it from place to place.
Large area of support
Adjustable and breathable
Machine-washable cover
6
Best for Sleeping
Adjustable Lumbar Support Pillow with Memory Foam
Gentle Living
amazon.com
$29.96
A good night's sleep is essential for both your mental and physical health. If you have back pain, you may find yourself tossing and turning at night, leaving you less than well-rested the following day. With the Gentle Living Adjustable Lumbar Support Pillow, you can alleviate that pain and sleep better. 
The rounded top is designed to follow the shape of your back, giving you instant relief by alleviating the pressure you'd normally feel when lying down without support behind your spine. The pillow also comes with removable extra layers, meaning you can adjust it to the height you need to best support your preferred sleep position. 
The machine-washable cover means it's a breeze to clean and the travel bag makes it easy to bring on the go.
Adjustable layers
Memory foam to conform to your body
Rounded top
Washable cover
Travel bag
Not be the best option for the office or car
7
Best for Air Travel
Inflatable Lumbar Support Pillow
Everyone knows sitting in plane seats is no fun. Even if you don't have recurrent back pain, they typically offer little back support and can become extremely uncomfortable over the duration of a long flight. If you do have back pain, these seats often exacerbate the problem from the moment you sit down. But with the SmartTravel Inflatable Lumbar Support Pillow, you can make your travels significantly more comfortable. 
The pillow, which easily straps to your seat, can be deflated to a small and portable size, making it easy to put in your carry-on bag. Once you're in your seat, just take it out and blow it up to enjoy plenty of lumbar support until you reach your destination. 
Compared to other pillows on this list, this one isn't big enough to offer all-day support and comfort, but the trade-off is you don't have to bring a bulky pillow with you on the plane.
Easy to take on a plane
Inflatable
Adjustable strap
Probably not the best option for cars, office, or at-home use
8
Best Heated Option
Lumbar Support Memory Foam Back Pain Relief and Prevention Pillow
Cureve Natural Therapies
amazon.com
$49.97
When you have back pain, few things feel as good as putting a hot pack or cold pack on the areas that hurt most. With the Cureve Lumbar Support Pillow, you can get back support while also giving your back some hot and cold therapy. This support pillow comes with two gel packs that you can put in the freezer or microwave. 
The pillow also has built-in pouches for you to slide the pack in, so you can get relief while you're sitting without having to constantly adjust. The machine-washable cover and adjustable strap complete this package, making it a great option overall.
Heating and cooling packs
Adjustable strap
Machine-washable
9
Most Comfortable
Seat Cushion and Lumbar Support Combo
Everlasting Comfort
amazon.com
$54.95
If you're eager to make your office chair significantly more comfortable, you're going to love the Everlasting Comfort Seat Cushion and Lumbar Support Combo. This package gives you everything good about the Everlasting Comfort Lumbar Support Pillow and adds a super comfortable seat cushion. 
With these two items, you can turn practically any chair into a supportive, pain-relieving oasis. Of course, the extra cushioning brings the price up, but it's definitely worth it if you're looking to make your chair as comfortable as possible.
Includes both lumbar support pillow and seat cushion
Machine-washable covers
10
Most Breathable
Breathable Lumbar Support
Memory foam is a super comfortable material, but it does tend to get a little warm if you're using it for a prolonged period of time, even if your pillow of choice has a breathable cover on it. While this may not be a dealbreaker for everyone, if you're someone who likes things to be as cool as possible, you'll probably prefer the Kingphenix Breathable Lumbar Support Mesh to conventional pillows. 
This lumbar support pillow has an adjustable strap and an ergonomic design, but only uses a breathable mesh to give you the support you need. It even comes in a two-pack, so you can keep one in your car and another at the office without having to carry it back and forth.
Super breathable
Adjustable strap
Comes in a two-pack
Might not be as comfortable for all-day use as memory foam
This content is created and maintained by a third party, and imported onto this page to help users provide their email addresses. You may be able to find more information about this and similar content at piano.io
Most Related Links :
honestcolumnist Governmental News Finance News