News
All of the Webb Telescope's Best Sights in the Cosmos, For You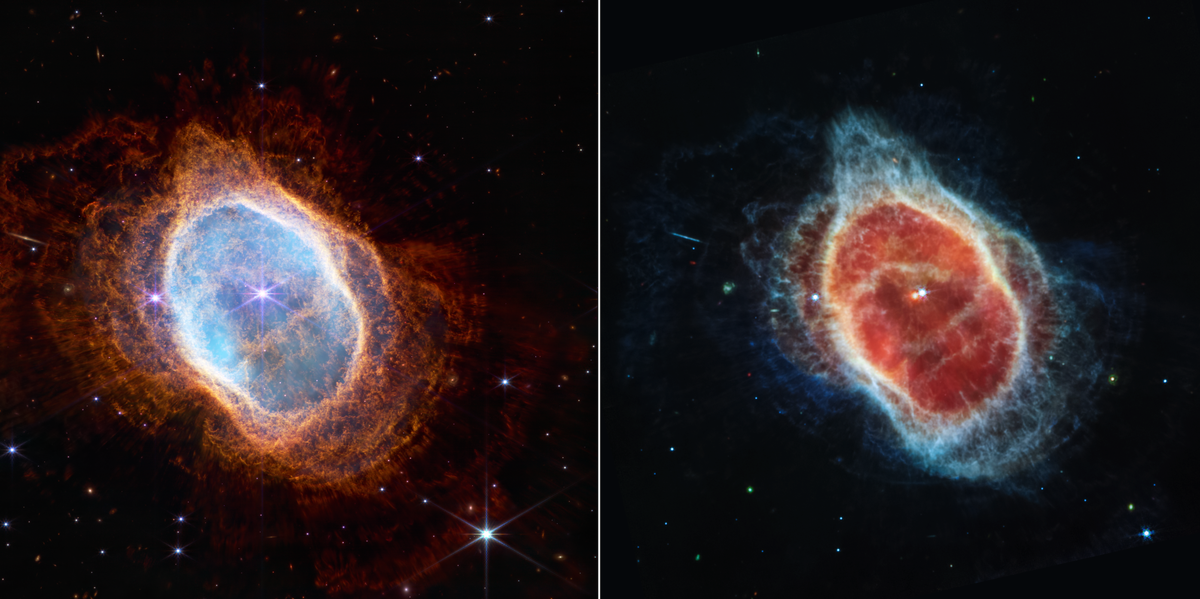 Webb's First Deep Field of Thousands of Galaxies (July 12)
Thousands of galaxies flood this near-infrared image of galaxy cluster SMACS 0723. High-resolution imaging from NASA's James Webb Space Telescope combined with a natural effect known as gravitational lensing made this finely detailed image possible.
First, focus on the galaxies responsible for the lensing: the bright white elliptical galaxy at the center of the image and smaller white galaxies throughout the image. Bound together by gravity in a galaxy cluster, they are bending the light from galaxies that appear in the vast distances behind them. The combined mass of the galaxies and dark matter act as a cosmic telescope, creating magnified, contorted, and sometimes mirrored images of individual galaxies.
The galaxies in this scene that are farthest away—the tiniest galaxies that are located well behind the cluster—look nothing like the spiral and elliptical galaxies observed in the local universe. They are much clumpier and more irregular. Webb's highly detailed image may help researchers measure the ages and masses of star clusters within these distant galaxies. This might lead to more accurate models of galaxies that existed at cosmic "spring," when galaxies were sprouting tiny "buds" of new growth, actively interacting and merging, and had yet to develop into larger spirals. Ultimately, Webb's upcoming observations will help astronomers better understand how galaxies form and grow in the early universe.
[Related: Filling the Void: What Is Dark Matter?]
Most Related Links :
honestcolumnist Governmental News Finance News