News
Amazon Is Slashing Prices on the Hottest Portable Bluetooth Speakers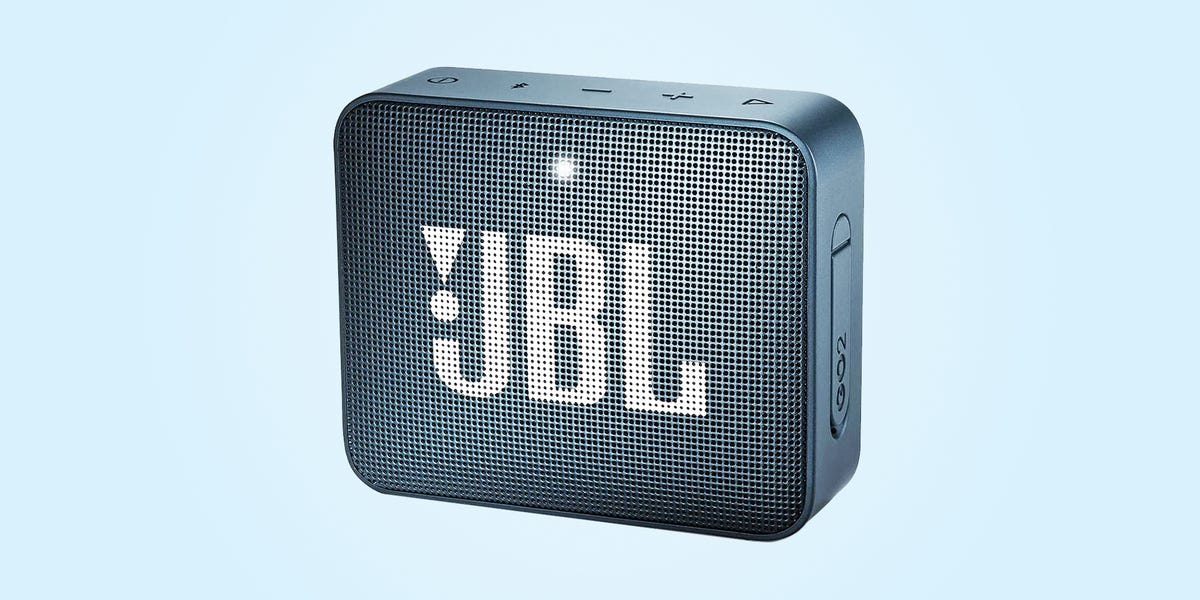 It may sound counter-intuitive, but my portable speaker has never been more important to me than right now, two years into WFH. I vividly remember one particularly lonesome moment, I was playing Madonna's "Like a Prayer" really loud from my Bose Soundlink Revolve II, not knowing the guitar riff and gospel-tinged vocals had already cut through my ceiling to my upstairs neighbor who then came down, a little inebriated, and blasted the same song from her own speaker right to my door. (A perfect New York memory, some would say.) The next day, we both apologized to each other. She said she understood my penchant for volume, because blasting music from a nice booming portable speaker is the perfect salve for those dull, hard times at home.
Now in 2022, as the hush of the world is gradually replaced by viral hits and new party playlists, Amazon is stealthily getting ready too. With no warning and no PSA, some of the most popular, best-reviewed portable Bluetooth speakers by top brands like Bose, JBL, and Sony are currently discounted at up to 30 percent off. The slate includes Bose's Soundlink, JBL's Flip and Charge, and Sony's SRS lines. These speakers are worth every penny—which is now quite a few less—for their loud and clear sound in a compact body, plus they can get seriously wet and still keep on booming. Even if you're not a speaker snob, if you have any sort of interest in a good time, one of these will work for you.
Advertisement – Continue Reading Below
SoundLink Color II
If you've been traumatized by sub-par speakers whose sound isn't full enough, or you struggle with deep bass or distortion at high volume, this will be your therapy.
– Waterproof
– up to 8 hours of playtime
SoundLink Micro
It's a small but rugged outdoor speaker that'll relay loud and clear sound with adequate bass. Perfect for your beach days or camping trips.
– Waterproof
– up to 6 hours of playtime
FLIP 5
You'll feel the booming bass and bright treble come to life in FLIP 5's range of drool-worthy iridescent color themed speakers.
– Waterproof
– up to 12 hours of playtime
GO2
Tiny but mighty, this is a masterpiece of compact sound for an ultra-portable music-listening experience.
– Waterproof
– up to 5 hours of playtime
Charge 4
If you're looking for an alternative to blast music as you shower or soak in a bath, this mono-directional speaker will do the trick.
– Waterproof
– up to 20 hours of playtime
Charge 3
For partying to hip-hop, EDM, house, or rock n' roll, this speaker's bass can't be beat.
– Waterproof
– up to 20 hours of playtime
Xtreme 2
It's almost like your home theater system is playing your songs, beaming out amazing treble, punchy bass, and all the mids. You will not believe it, certainly not for this price.
– Waterproof
– up to 15 hours of playtime
SRS-XB43 Extra Bass
It'll deliver a rich, three-dimensional soundscape. And its LED light show will bring the party.
– Waterproof and dustproof
– up to 24 hours of playtime
SRS-XB13 Extra Bass
It is so compact you can clip and hang it from your backpack. While it's not a perfect party host, its well-rounded audio is great for personal time, travel, or as your patio companion.
– Waterproof and dustproof
– up to 16 hours of playtime
Emberton
Hard-hitting, immersive sound coming from Marshall's sleek, classic veneer will make you want to display this speaker on any tabletop.
– Waterproof
– up to 20 hours of playtime
MEGABOOM 3
Robust and beautiful, both look- and sound-wise, MEGABOOM 3 will rock any party—or alone time, if you're like me—with crisp, 360-degree sound and thundering bass.
– Waterproof and dustproof
– up to 20 hours of playtime
This content is created and maintained by a third party, and imported onto this page to help users provide their email addresses. You may be able to find more information about this and similar content at piano.io
Advertisement – Continue Reading Below
Most Related Links :
honestcolumnist Governmental News Finance News