News
Barcelona's hidden smart city: How tech and history live in harmony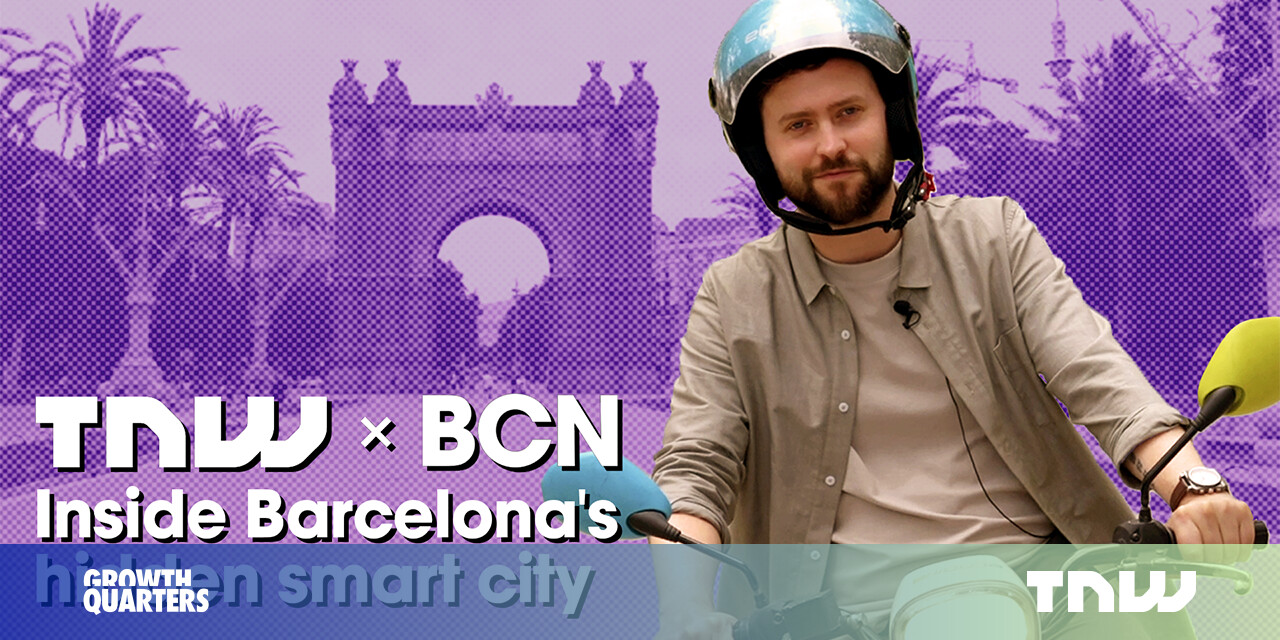 Close your eyes and imagine a smart city (seriously, no peeking). Describe to me what you see: perhaps a cluster of glass skyscrapers? Endless streams of flashing neon lights? Shiny vehicles flying past?
Well, if you did, you probably wouldn't be the first. The truth, however, is cities don't need to look like Blade Runner to be 'smart.' One of the greatest examples of this is the beautiful city of Barcelona.
When you're walking through the narrow streets of the historic Gothic quarter, or whizzing by one of Gaudí's psychedelic buildings, 'smart city solutions' are probably the furthest thing from your mind. However, technological marvels are weaved into the fabric of this vibrant and iconic city.
In the video above, you can watch TNW's visit to Barcelona where we sought out the smart city technologies being developed there.
The video features so many amazing people, we've got to list them using bullet points:
With their help, we explore how new mobility is helping to reclaim the original feel of Barcelona and how the city's fleet of electric vehicles is being turned into an innovative moving infrastructure.
We'll also take a look at the hidden IoT infrastructure that's been around for over a decade, how energy production is infused into architecture in novel ways, and take a peek at Barcelona's sci-fi future.
Too often, we consider modernity and beauty, or technology and history, as incompatible — but Barcelona shows that opposites truly can attract.
Most Related Links :
honestcolumnist Governmental News Finance News