News
Get the Party Jumpin' With These Loud Bluetooth Speakers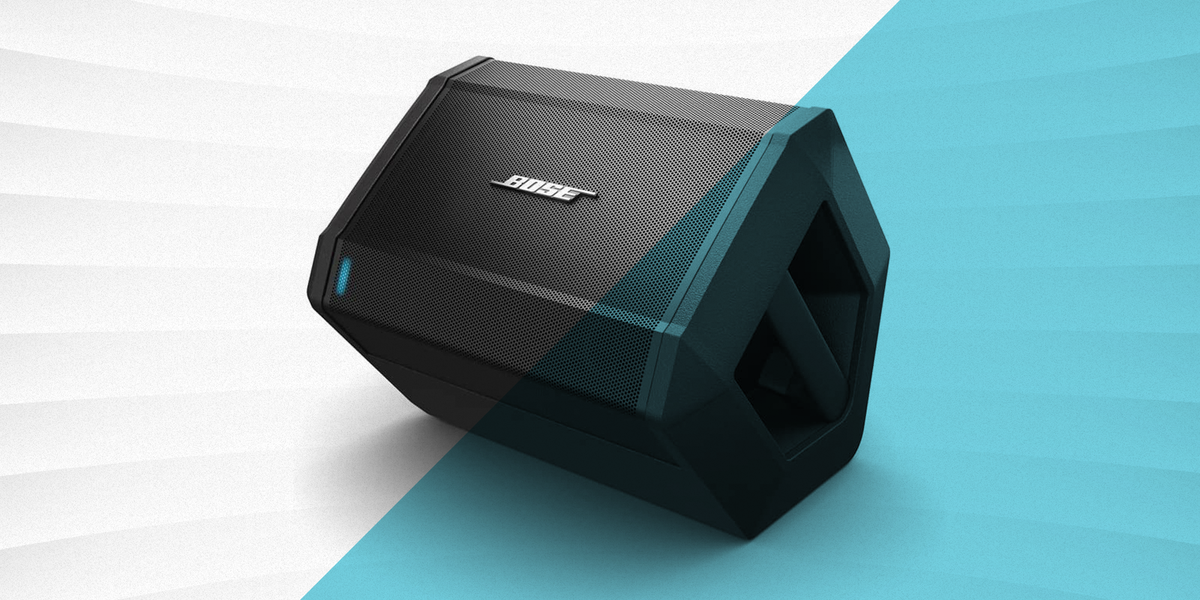 Most Bluetooth audio systems are designed for low-key individual use; the earliest examples weren't loud enough to be heard in the next room with any clarity. Today, people expect that they'll be able to share the music in their phones with a much larger audience, and the range of available products has changed accordingly. Whether you want to hear your tunes while washing your car or use a Bluetooth system to power a warehouse party, these are some of your best bets.
The Expert: I've been an audiophile for as long as I can remember, and I've been building home and automotive sound systems for more than 25 years. My experience with Bluetooth speakers spans more than a decade, from the first Jawbone Jambox a dozen years ago to modern systems from JBL and others. I have an extensive collection of equipment in my living room, including a Bricasti M12 Dual Mono Source Controller, which I used as a reference for my testing of the speakers I recommend here.
What to Consider if You Want the Loudest Bluetooth Speaker
The Bigger the Speaker, the More Power It Needs
There's no way around it: The more volume you want, the more power you'll need. This is because the louder a speaker is, the bigger it is. And the bigger it is, the more power it takes to operate. A few of these systems are best suited for wall power, and the ones that aren't will see a decrease in battery life with each additional click of the volume knob.
Speaker Size Matters
All of the systems in this article produce sound the same way: by using magnets to move a cone that in turn moves the air. There are no shortcuts to this system, so don't expect massive sound from small or light speakers. While some relatively small speakers can produce high volume, they do it by having a long "excursion," or back-and-forth travel, of the speaker. This isn't conducive to high-fidelity sound for the same reason that most people find it hard to sing in tune while also singing as loudly as they possibly can. So, if you want loud AND good, choose larger speakers.
Speakers for Every Area of Your Home: On the Bookshelf • By the Pool • In the Yard • On the Floor • In the Living Room • On the Ceiling
Bigger Usually Means Heavier—and Less Portable

Buying a system that isn't large enough will prevent you from getting the volume you want. But keep in mind that the bigger the speaker, the heavier and less portable it likely will be. Make sure you don't buy something that you'll end up leaving in the closet because it's too much hassle to move and set up. Just as important, larger systems use a lot more power and will likely need to be plugged in if you are going to use them for any length of time.
Connectivity
The vast majority of Bluetooth speakers are meant to be paired with a single input source; that's usually your phone, tablet, or other audio source. Some will also have ⅛-inch or RCA inputs that can let you connect a source via the appropriate cable, which is sometimes easier and more straightforward than a Bluetooth pairing. Last but not least, several of the speakers here can pair with other examples of the same speaker via their own Bluetooth or Wi-Fi systems; this lets you play the same music through multiple speakers at once.
How We Selected These Speakers
In cases where I had access to the product in question, I listened to it with a High Definition Rip (HDRip) of VDP-27, the first Japanese MCA pressing of Steely Dan's "Aja." I then conducted additional listening with a Samsung Galaxy S20 Ultra smartphone, using the incomparable Qobuz streaming app for true HiDef and CD-quality recordings. To obtain a point of reference for the capabilities of these speakers, I listened using the same digital media with a Bricasti Dual Mono Source controller and Bricasti amplifier through Magnepan speakers.
In addition to my own experience using many of the speakers I recommend here, I also considered size, weight, portability, volume level, connectivity, and price, including both affordable and high-performance options. Having listened to and examined many Bluetooth systems over the years, I know what works and what doesn't. These are the seven loudest Bluetooth Speakers I recommend.
Best for Combining Live and Recorded Music
Bose S1 Pro Portable Bluetooth Speaker
Key Specs
Connectivity: Bluetooth, ⅛-inch input, XLR input
Power Source: Wall, battery (up to 11 hours)
Max Decibel Level: 109dB
Dimensions (WxDxH): 11.1 x 9.4 x 13.1 in.
Weight: 15.7 lb.
If you had to choose one Bluetooth speaker for all your patio-party needs, this is the one. In addition to having the capability to pair with phones and other audio sources, the Bose S1 offers XLR (balanced) and ⅛-inch inputs for guitars, microphones, and other musical instruments. A switch Bose calls ToneMatch lets you easily toggle between the inputs that use these specialty connections. Want to give your band a break? Change over to Spotify while they take five. The S1 can be tilted back or positioned horizontally, but due to the vertical-speaker orientation, don't expect a big stereo "image" like you would get with a home theater system.
The Bose S1 is meant to be plugged into a wall, and it will be at its loudest when doing so, but an optional battery (the S1 is sold without one for $100 less) can keep the party going for approximately five hours at a modest volume (11 if you keep the party mellow). Larger than a Jambox or most JBL systems, the S1 is considerably smaller than the Bose L1 line of musician-oriented speakers and might also be a good choice for an acoustic guitarist who needs a little help to bring the vocals up.
Can be run on battery or wall power
Easy to switch between multiple inputs
Pricey
No stereo soundstage since it is a single narrow speaker
Best for Affordable Party Volume
Soundcore Trance
Key Specs
Connectivity: Dual Bluetooth, USB
Power Source: Wall, battery (up to 18 hours)
Max Decibel Level: 101dB
Dimensions (WxDxH): 7.05 x 6.97 x 13.35 in.
Weight: 7.72 lb.
Anker's Soundcore line of audio products is now popular enough that Anker is dropping the company name. This is, therefore, merely the Soundcore Trance. Why "Trance"? It could be the variety of light patterns and colors available, some of which are positively psychedelic. Or it could be a claimed 101dB volume level, which is theoretically louder than a snowmobile or car horn
A dual Bluetooth connection lets you pair it with two phones at once to share DJ duties, or another Trance to provide a stereo image or to simply pump up the volume. For best results, plug it in, but there is an included battery that claims up to 18 hours of play time. There's even a built-in USB port to keep your phone charged.
A flexible handle on top makes it easy to carry your Trance to the pool, and an IPX7 water-resistance rating means it's safe once it gets there. The Soundcore phone app offers three party games, including Truth or Dare and Spin the Bottle. Parents beware!
Affordably priced
Up to 18 hours of playback on one charge
Can be paired with multiple phones and other Trance devices
Unlikely to match the more expensive options for audio quality
Best Multiple Unit Option
Ultimate Ears Hyperboom
Key Specs
Connectivity: Dual Bluetooth, optical input, aux input, USB
Power Source: Wall, battery (up to 24 hours)
Max Decibel Level: 100dB
Dimensions (WxDxH): 7.5 x 7.5 x 14.33 in.
Weight: 13 lb.
One Hyperboom is loud enough for most purposes—real-world users report sound pressure levels of 100dB—but it can join with up to three others to create a usable solution for really large gatherings or outdoor parties.
It's IPX4 splash-resistant (for that one partygoer who gets out of hand), just over one foot tall, and capable of running on wall power or four rechargeable lithium-ion batteries that claim a 24-hour lifetime. Simple touch controls on the top of the speaker interface with Apple Music, Spotify, and other apps to change tracks or volume on the fly. Four of these together should keep all but the most insane parties running into the wee hours of the evening.
Can pair up to four speakers at once
Bass-heavy speaker setup
Long battery life
Price
Larger than some of the competition
Best for Rugged Situations
DemerBox DB2 Outdoor Speaker
Key Specs
Connectivity: Bluetooth, USB
Power Source: Battery (40+ hours)
Max Decibel Level: 94dB
Dimensions (WxDxH): 10 x 7 x 10.5 in.
Weight: 5.4 lb.
If you demand the best of everything, and you like having a boutique product made by people who answer the phone personally, the DemerBox is for you. It's made in the United States in a crush-proof and waterproof Pelican enclosure, the same brand cases used by the military, law enforcement, first responders, and other industries for their durability and protection.
Inside the DemerBox case, you'll find enough storage for a phone, wallet, and other personal items. The box floats, can be thrown or dropped, and will provide 40+ hours of music and 94dB of volume at 10 feet. A port plug keeps water out, making the DemerBox 100 percent waterproof, and a USB port lets you charge your phone or other devices while you're listening to tunes.
It's not the loudest speaker out there, but the DemerBox may be the best way to bring beats to rugged situations. Plus, if you want more volume, just get another DemerBox—you can pair multiple speakers at once.
Incredibly durable
100 percent waterproof
Case has internal storage
Hip design available in eight colors
Expensive
Bulky design
Other less rugged solutions will be louder
Battery only
Best High-Volume Audiophile Party Choice
JBL PartyBox 300
Key Specs
Connectivity: Bluetooth, ⅛-inch input, RCA input
Power Source: Wall, battery (up to 18 hours)
Max Decibel Level: 110dB
Dimensions (WxDxH): 12.2 x 12.5 x 27.16 in.
Weight: 33.77 lb.
If you've been an audiophile for a long time like I have, then the relationship between how JBL approaches its products and how Bose does won't surprise you. Compared to the Bose S1 (above), the JBL PartyBox is much larger, much heavier, much more powerful, offers more features, and costs a little less. Like the Bose, however, the PartyBox offers inputs for guitar and microphone in addition to the Bluetooth pairing options. It can connect to another PartyBox wirelessly or via an RCA cable to create a stereo soundstage or increase overall volume.
This is a large item, just over two feet tall, and it has large speakers to go in that large box. Two woofers and three tweeters mean the PartyBox will maintain sound quality at a higher volume than much of the competition. It can be plugged in or operated on its batteries.
Want to go even larger? The PartyBox 1000 is essentially a wireless variant of the massive JBL speakers that dominated the Seventies, plus a 12-inch subwoofer. It's hard to imagine a more powerful way to add music to your party.
High power and volume
Good audio fidelity for this kind of speaker
Additional capabilities to amplify instruments and microphones
At over two feet tall and 34 pounds, it's not very portable
Best Budget Option
W-KING 80W T9-2
Key Specs
Connectivity: Bluetooth, USB, ⅛-inch input
Power Source: Wall, battery (up to 25 hours)
Max Decibel Level: 105dB
Dimensions (WxDxH): 9.37 x 8.19 x 18.11 in.
Weight: 9.31 lb.
Want the features of the Soundcore Trance, with a little more volume at a slightly lower price? Then the W-KING 80W T9-2 is for you. It claims a 105dB volume level, can pair with a second W-KING T9-2 for stereo sound or additional volume, and offers a light show that is programmable via a phone app to keep the tempo with your music.
A carry handle makes it relatively portable despite its foot-and-a-half height. It can be used with wall power or the included batteries, which claim 24-hour life on low volume. It is primarily designed for Bluetooth sound but can also accept USB or ⅛-inch analog inputs. A pair of 4.5-inch woofers won't provide the clean punch of the JBL or Ultimate Ears units but should provide sufficient clarity for most listeners.
High power for this size and form factor
Multiple inputs for USB and analog audio sources
Light show!
Small speakers mean modest sound quality at high volume
Best For Hipsters and City Dwellers
Bumpboxx NYC Graffiti
Key Specs
Connectivity: Bluetooth, USB, RCA, ⅛-inch
Power Source: Battery (up to 24 hours)
Max Decibel Level: 110dB
Dimensions (WxDxH): 16.5 x 4.25 x 11.75 in.
Weight: 7 lb.
Hey, native New Yorkers: Are you nostalgic for the days of subway "boom boxes"? Me neither. If you're feeling sentimental, however, Bumpboxx is here for you, with a range of portable, battery-powered Bluetooth and USB boom boxes ranging from the sensible Ultra (shown here) all the way to the $899, eight-speaker, 48-pound UpRock boasting 1,000 watts. This Ultra has 140 watts to power two 5.25-inch drivers; that should be enough to keep things nice and loud.
Capable of accepting RCA and ⅛-inch inputs as well as Bluetooth and USB, the Bumpboxxes are versatile and claim high battery lives of up to 24 hours. Perhaps best of all, they're available in a variety of colors and finishes that recall the glory days of portable speakers. Volume is the point here, not sound quality, so leave your Rachmaninoff at home when you head out to the subway.
One of the loudest on the list
Multiple input sources
Not audiophile quality
Not designed to be operated while plugged in
The aesthetic isn't for everyone
Our audiophile expert, Jack Baruth, on Bluetooth speaker tech, his favorite app for streaming music, and the one feature he hopes becomes a thing.
Q: Favorite music streaming app?
A: Qobuz. Its selection of music is outstanding, and the audio quality is very good. Now that audio streaming services are fairly common, it's interesting to see what sets each of them apart. Spotify is known for podcasts and exclusive releases, but it often has reduced track availability due to its unwillingness to pay top dollar for licenses, and this is particularly true when you get off the beaten pop path and onto jazz and classical. Amazon Music was once my go-to app because I'd uploaded over 22,000 tracks into the service during its days of unlimited storage, but the interface is painfully clunky and it's now reducing the availability of uploaded music, hoping to steer you into a pay-per-month plan. Qobuz doesn't have the latest trap-house music or country hits, but if you want a lossless-codec version of a Steely Dan album, Qobuz is the only streaming app that can deliver.
Q: Loudest Bluetooth speaker you own?
A: I use a JBL 300 (pictured above) in my music room to play the guitar or bass along with recordings. Prior to that I used a series of Jawbone Jamboxes, starting with the very first one! It wasn't a great product; in particular, it had no ability to get the volume above the level of conversational speech without fuzzing out the tiny speakers. And battery life? Forget it. But it was unique in the industry. As someone who occasionally plays small gigs and busking opportunities, I'm interested in the new generation of party-friendly Bluetooth speaker systems that allow you to plug in an instrument or a microphone. Eventually someone is going to come up with a device that you can trigger using a sound signal from an instrument; as an example, you could have your backing track on your phone but it won't start until you play the first chord on the guitar. Sign me up for that one.
Q: Favorite advancement in Bluetooth speaker tech since you started using it?
A: Better volume and audio fidelity; the original ones were fairly dismal at both. And I think that's a function of battery life and power. Some of the earliest Bluetooth speakers were powered by standard AA batteries, and they were pretty bad at everything. The early rechargeable variants had a limited cycle life, with maybe 100 charges before they became paperweights. With Lithium-Ion becoming a standard for batteries, that's done more than anything else to make these products real-world usable for a wide variety of people.
Q: Would you rather own vinyl or "borrow" digital?
A: With over a thousand vinyl records in my collection, I'm afraid it's the former! But let's face it; even for those of us who have a fully thought-out home-audio system, it's always easier to run digital. That's why I have a dedicated laptop plugged into my Bricasti M12 in addition to a Music Hall 5.1 turntable. The Qobuz app can output raw FLAC full-quality files to the Bricasti, which then decodes and plays them. I hate to admit it, but the audio quality is better than vinyl, and in some cases it can get close to Super Audio CD (SACD) territory!
This content is created and maintained by a third party, and imported onto this page to help users provide their email addresses. You may be able to find more information about this and similar content at piano.io
Most Related Links :
honestcolumnist Governmental News Finance News