News
The 9 Best Ski Goggles for Snow, Sun, and Fog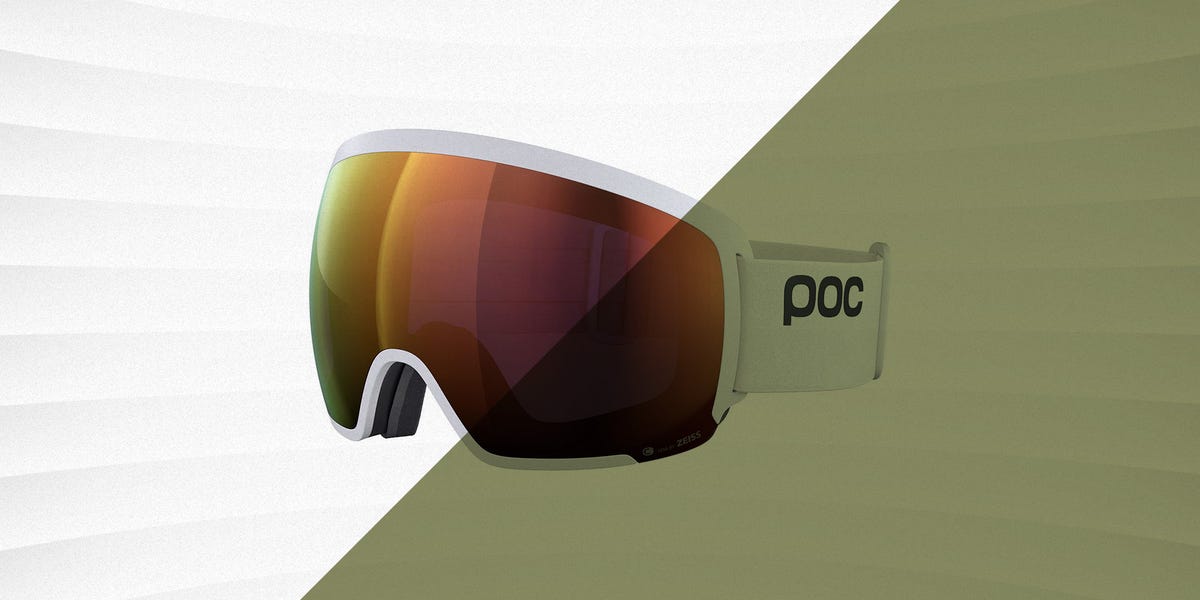 Owning a decent pair of goggles isn't a luxury for serious skiers—it's a necessity. Goggles are one of the most important pieces of ski equipment you can own for this simple reason: If you can't see you can't ski.
You need to navigate with ease from Point A to Point B whether that's in a snow globe, fog, or the deepest pow day—and sometimes it also requires negotiating moguls and cliff bands. Fogged, scratched, dim, or flimsy lenses simply won't catch the details in your surroundings unless it's one of the most bluebird days (which we all know don't come often enough). Reliable and high-quality goggles are a wise investment to elevate your experience and hedge your bets against a bad day.
The Expert: I've been a professional gear tester for more than 20 years and it's taken me to some amazing places. When I'm not out trying to break tents and shoes and bikes and skis in a remote locale, I'm testing gear right out my back door at 9,000 feet above sea level in Colorado. Having been a writer and contributor to publications including Backpacker, Men's Health, Gear Junkie, 5280, Elevation Outdoors and others, I delight in providing the context and experience that will help you make great gear choices—and have more fun outdoors.
What to Consider
Choose ski goggles based on how well you can actually see through them, but also how easily they fit and fasten. Then consider lens technology, lens tint, style and price.
Locking System
Magnets and clasps are the most common types of lock systems for goggles that allow for switching between lenses. Magnets add to ease of use when you need to make a quick adjustment in the middle of your run or on the cold lift, while clasps offer a clunkier but simpler, and potentially more reliable, option to keep your goggles in place.

Tints and Tech
Goggles feature anti-fog coating, oleophobic properties for oil and smudge resistance, hydrophobic treatment for water protection, and spherical lens shape for better peripheral vision. Lenses also come in a variety of tints. Some colors are all-purpose while others are best for low visibility conditions, bright sunshine, or rapidly changing weather patterns. Without the right tint, it becomes even more challenging to pick out details in your environment.
Polarization
Polarized lenses translate to anti-glare, but this feature can add to the cost. Bright days and cutting sun rays can get in the way of clear vision and, therefore, your performance, so polarized lenses can be a benefit. Skiers who encounter a lot of icy runs, however, might want to stay away from polarized lenses because it can be hard to differentiate snow features from a distance without the glare. None of the goggles featured here offer polarized lenses.
Complete Your Kit: Best Ski Boots • Best Men's Ski Pants and Bibs • Best Men's Ski Jackets • Best Women's Ski Jackets • Best Women's Ski Pants and Bibs
How We Selected

I took all the essentials into consideration: protection, versatility, comfort, durability, and price, in or out of bounds use, and more. Whether you're looking for full integration or something to rock with a beanie, there's a goggle for everyone.
Best All Around
Smith 4D MAG Goggle
Key Specs:
Lens Technology: BirdsEye Vision, ChromaPop
Lock System: MAG for magnetic attachment
The Smith 4D MAG ChromaPop Snow Goggle is the best all-around goggle for your snow adventures. BirdsEye Vision gives you a wider field of vision by up to 25 percent. The lenses not only curve from ear to ear, but curve downward under your eyes. The MAG system lets you quickly and easily change lenses to adjust in variable conditions while ChromaPop lenses provide better color differentiation so you can assess the terrain ahead. Smith's Fog-X lens treatment prevents condensation from forming to keep your view clear in all conditions.
High-tech lens technology
Easily changeable lenses
Durable
Most Comfortable
Marker Ultra-Flex Goggle
Key Specs
Lens Technology: NMT+ Optics, Super Anti-Fog
Lock System: N/A
The Marker Ultra-Flex Goggle is one of the most comfortable pairs I've ever owned. Super lightweight, this frameless goggle with a wide view angle gives you an optimal field of vision. I skied in them most of last winter, and loved how light they were on the face to the point I almost forgot I had them on. Ultimately, there's nothing better than gear that offers such intuitive comfort that you forget it's there.
Comfortable
Lightweight
Wide field of vision
Best for Variable Days
Spy Legacy SE
Key Specs
Lens Technology: Happy Lens & Anti-Fog 5.5-base-curve ARC
Lock System: Lock Steady
The Spy Legacy SE goggle is great for ultra-sunny bluebird days that quickly shift to gray and snowy. Happy Lens technology allows you to see the slopes with enhanced colors and contrast, and Anti-Fog 5.5 Base ARC offers a clear view that won't fog up. The Legacy SE goggles have the lowest profile of any Spy goggle and employ Lock Steady quick-change lenses so you can change faster than the weather does.
Low profile
Versatile in range of conditions
Easily changeable lenses
No way to adjust the fit
Durability
Best Anti-Fog
Giro Contour
Key Specs
Lens Technology: Vivid lenses by Zeiss & Toric Spherical Shape
Lock System: Self-locating magnets
The Giro Contour pair of ski goggles is for wet, steamy days when the snow is deep and you're working hard. The combination of anti-fog coating and EVAK ventilation technology keeps condensation out from your view. Giro uses a smart magnetic lens change system that allows you to make adjustments on the go.
EVAK ventilation for dryness and condensation protection
Easily changeable lenses
Detail precision
Made to fit best with Giro helmets only
Most Durable
POC Orb Clarity
Key Specs
Lens Technology: Spektris
Lock System: Quick Lens
These goggles are perfect for skiers and riders who wear their gear hard. You know the type: their helmet has likely seen better days, and they're probably down to one pair of usable lenses for their goggles. Well, the POC Orb Clarity goggles are perfect for that person. Spektris Mirror coating helps your eyes adjust to a variety of light conditions, and anti-fog and anti-scratch coatings keep vision clear. The dual compound frame on these goggles delivers an extra level of durability so they last for seasons to come.
Strong materials
Versatile for a range of conditions
Rim may limit field of vision
Slightly heavy
Best for Backcountry
ROSSIGNOL MAGNE'LENS
Key Specs
Lens Technology: Toric Spherical Lenses & Fog Control
Lock System: MAGNE'CLICK for magnetic closure
These ski goggles from Rossignol include the perfect combination of features to maximize your backcountry experience. Toric lenses from Zeiss and clear optics offer a seriously wide field of vision. Boasting improved detail perception, this pair also features MAGNE'CLICK technology so you to change out your lenses quickly and easily wherever you are, from the boot pack to the cat track and beyond.
Feature rich
Wide field of vision
Easily changeable lenses
Limited color options
Not compatible with all helmets
Best Value
Wildhorn Pipeline Goggle
Key Specs:
Lens Technology: Aura Tech
Lock System: Magnetic
Wildhorn, based at the foot of the Wasatch mountains in Utah, is an official supplier for the U.S. Ski & Snowboard team, which speaks well to the quality of their gear. The Pipeline goggles are no exception. Stylish cylindrical lenses and low-profile fit make these a great addition to any gear kit. The custom vent and lock systems keep you fog free and on the move. Incredibly feature-rich, these goggles are perfect for the budget minded skier or snowboarder.
Good value
Vent system for dryness and condensation protection
Low profile
Most High-Tech
Sweet Boondock Goggle
Key Specs
Lens Technology: RIG & oleophobic-hydrophobic
Lock System: N/A
The Boondock ski goggles from Sweet Protections combine all of the most badass technology out there. The oleophobic-hydrophobic coating repels water, oil, and mud while the Acetate inner lens fights fog and keeps your vision clear.
Built from their award-winning collection, the Boondock's RIG technology boosts contrast allowing you to expertly navigate even the most flat days and most variable conditions so you can ski more!
Feature rich
"Best of All Worlds" high-tech design
Detail precision
Versatile for a range of conditions
Intended primarily for small to medium faces.
Best Visibility
Atomic Four Q HD Goggles
Key Specs
Lens Technology: HD lenses, cylindrical shape
Lock System: Quick Click System
No need to sacrifice style for effectiveness. This pair of ski goggles looks as good as it functions. Plus, you'd never know that it loads as many features into its small package as it does, because that's the point: this Four Q HD (high-definition) pair aims to give you the best snow vision that you could ask for, which means that you should barely notice that you're peering through a lens in the first place. Lamination technology takes the place of foam layering between lenses for heightened visibility in a range of conditions, from sun to clouds to fog and everything in between.
Durable against scratches
High Definition for detail precision
Comfortable ventilation system
Wear prescription glasses? Do you really need to use that clunky goggles case? Our expert Aaron Bible weighs in plus he shares how many pairs of goggles is too many.
Q: What if you wear glasses? How does that affect the fit of your goggles?
A: Wearing glasses with goggles is tricky. If you have to wear corrective lenses to safely ski and enjoy the day (I do), then go with contact lenses. This way I can wear any of the goggles and sunglasses I want to throughout the day. But I also have a pair of prescription goggles, and a pair of what is called OTG goggles (over the glasses). Neither work well. I have not tried a visor-style helmet over my eyeglasses while skiing but I've heard it works.
Q: Where do you store your goggles when not using them?
A: So every pair of goggles, especially nice ones, comes with a case and, at the very least, a sleeve. The sleeve is also a cleaning cloth. Some of these cases are elaborate, huge and store extra lenses. It gets to be a bit much. I have a couple of goggle cases that fit in my helmet when in transit. Occasionally I'll use the cases but I will keep the goggles in their sleeves when not in use. When I keep my goggles on my helmet (which is usually), then I put the whole set up in the bag that comes with the helmet. How careful you want to be about protecting your lenses is up to you, but a scratch on the lens of an expensive pair of goggles is a huge bummer.
Q: Be honest—how many pairs of goggles is too many?
A: I don't think it's unreasonable to own three to five pairs especially if you're out there on the slopes using them, breaking them and replacing them.
This content is created and maintained by a third party, and imported onto this page to help users provide their email addresses. You may be able to find more information about this and similar content at piano.io
Most Related Links :
honestcolumnist Governmental News Finance News