News
These Model Car Kits Will Delight Any Automobile Enthusiast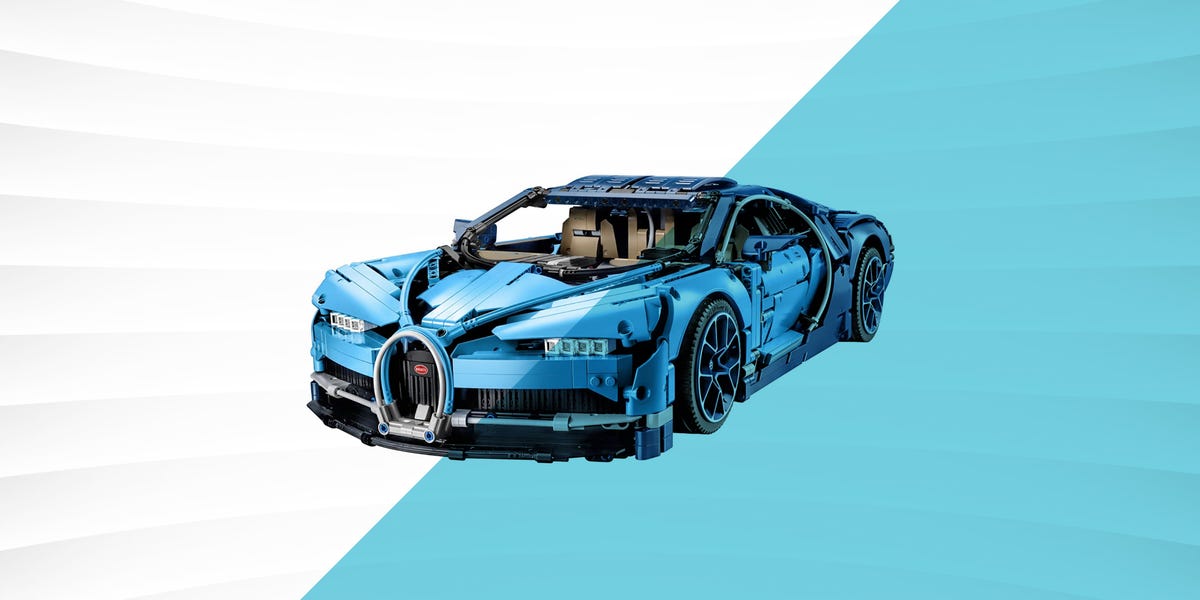 If you're an auto fanatic and enjoy building things, chances are you're also an avid model car kit hobbyist, or at least have given some thought to buying a beginner's kit and trying it out.
One of the great things about model car kits is that they can give you hours of activity for less than you'd pay for a meal at a diner. Chances are, if there's a car you love there's a kit to build it, whether you're into classics like a 1960s Ford Mustang or a 2013 Lamborghini roadster.
Read on for a roundup of worthwhile options, plus what you need to know before you buy.
What to Consider
If you're a model car newbie or looking to gift a toy car, the first thing to know is that you have the option of buying a die-cast kit with painted metal parts that are ready to assemble, or a model kit with a plastic molded car that needs glue and paint, which aren't included. There are also Lego building kits for adults that are incredibly popular, though expect to shell out at least $100 bucks if they're of interest.
If you enjoy tinkering and the process of following directions to put things together, a die-cast kit is the way to go. If you're artistically inclined and skilled at detailed work with paint and decals, challenge yourself with a beginner's model kit.
Most retailers provide a kit's level or age range, and some also list an estimate of completion time. You can get an idea of how large (or small) the finished product will be by checking the scale, a ratio listed to express the model's size in relation to the real deal. Beyond that, it's all about finding kits to build the cars you love.
How We Chose
Every kit we cover has an average customer rating of at least 4 starts, with the majority of our picks coming in at 4.5 stars and up. Our selection includes die-cast and model car kits from top brands known for turning out high-quality products, such as AMT, Revell, Tamiya, along with a few from Lego. The kits we feature kits span skill levels from beginner to expert, and across multiple price points. Most of our picks range from about $20 to $50, with an over-the-top Lego kit upwards of $300.
Advertisement – Continue Reading Below
1
The Chevy Impala
AMT 1967 Chevy Impala Model Car Kit
Key Specs
Dimensions: 7.8 x 3.9 x 3.9 inches
Scale: 1:25
Material: Plastic 
The 1967 Chevy Impala features Coke-bottle styling, with flared fenders and a narrow center. This model car kit captures every curve of the vintage muscle car, and includes more than 100 parts, with chrome rims, rally wheels, a detailed interior and chassis, plus a 427-cubic-inch V8 engine. It also comes comes a full-color decal sheet. More than 400 customers give the kit an average 4.7 stars.
2
The Ferrari
LEGO Ferrari 488 GTE Model Car Kit
Key Specs
Dimensions: 19 x 8.5 x 5
Scale: Not listed 
Material: Plastic 
Lego's take on the iconic Ferrari 488 GTE has a ton of authentic features, including original race stickers and paint colors, a V8 engine with moving pistons, and interior details that are incredibly accurate. There's also a functional steering wheel and doors that open, plus front and rear suspension. 
The 1,677-piece set is for experienced Lego builders, and although its scale isn't listed, the model car is quite large at 19 inches long. 
3
The Dodge Challenger
Revell '70s Dodge Challenger 2-in-1 Model Car Kit
Key Specs
Dimensions: 9 x 7 x 4.3
Scale: 1:24 
Material: Plastic 
Fun fact: The 1970 Dodge Challenger was the company's first pony car—a stylish, compact, and affordable. This two-in-one model kit gives you the option of building the factory stock version or street machine and features chrome-plated parts, including rims and bumpers, black vinyl tires, and a realistic detailed interior.
The kit is for intermediate to experienced model car builders and comes with decals, but paint is sold separately. 
4
The Ford Mustang
LEGO 1960s Ford Mustang Model Car Kit
Key Specs
Dimensions: 13 x 5 x 3 inches
Scale: 1:13
Material: Plastic 
Lego's Ford Mustang model car kit comes with parts to customize your creation, including exhaust pipes, front chin and rear ducktail spoilers, and a nitrous oxide tank. 
The mini 1960s muscle car has realistic details, such as white racing stripes and five-spoke rims, plus there's a V8 engine, air filter, hoses and battery under the front hood. The trunk and doors also open, and other highlights include a removable roof panel, dashboard with radio, and a gearshift on the console, plus an operational steering wheel. 
The 1,471-piece kit is a customer favorite, with an impressive average 4.9 stars from more than 3,400 reviewers. 
5
The Ford GT
Tamiya 2015 Ford GT Model Kit
Key Specs
Dimensions: 13.8 x 7.8 x 3.2 inches
Scale: 1:24
Material: Plastic 
In 1966, the first model of this car—the 1966 GT40 Mk II—famously beat Ferrari's 330 P3 at the 24 Hours of Le Mans. (If you want the full story of the saga, check out the movie Ford v Ferrari, starring Christian Bale and Matt Damon.) 


Fast-forward several decades to this slick car, which was unveiled at the 2015 North American International Auto Show. Tamiya's model car kit does a stellar job replicating the 2015 Ford GT, with this set, which doesn't even skip the underside design. 


There are also buttresses, door-side air tunnels, and head and tail lights with multiple pieces, plus it comes with a metal-plated wheel, an oil tank, and a full set of decals, including optional racing stripes.
6
The Chevy Pickup
Revell '65 Chevy Stepside Pickup Model Car Kit
Key Specs
Dimensions: 7.2 x 2.8 x 2.7 inches
Scale: 1:25
Material: Plastic 
We had to include at least one badass truck in our roundup. This '65 Chevy Stepside Pickup kit gives you option of building a factory or custom model using included stock and graphic decals. 
There's also a 283 V-8 engine with optional parts, including disc brakes, and chrome wheels with moon hubcaps to pair with whitewall tires or five-spoke mag wheels with low-profile tires. 
The model car kit comes with illustrated instructions and is ideal for intermediate-level builders and up.
7
The Bugatti Chiron
LEGO Technic Bugatti Chiron Model Car Kit
Key Specs
Dimensions: 22 x 9 x 5 inches
Scale: 1:8
Material: Plastic 
This splurgeworthy Lego kit is a collector's dream—a 1:8-scale Bugatti Chiron that was created in partnership with Bugatti to ensure every detail is true to the over-the-top luxury car. The 3,599-piece set includes a W16 engine, 8-speed gearbox with paddle gear shift, and an active rear wing, along with a steering wheel, spoked rims, detailed brake discs, and a collector's booklet. 
The car's interior is exceptionally realistic and there's even a unique serial number underneath the hood.
8
The Dodge Dart
Revell '68 Dodge Hemi Dart 2-in-1 Model Car Kit
Key Specs
Dimensions: 12 x 9 x 7 inches
Scale: 1:25
Material: Plastic 
This two-in-one 1968 Dodge Dart model car kit from Revell features parts to build either the stock or limited edition racing version that's shown. The kit has 172 pieces and includes decals for factory stock markings as well as fun and colorful drag racing graphics.
It also comes with two engines: the stock car's 440-cubic-inch engine with one carburetor, and the racing car's specialized 426-cubic-inch HEMI engine with two carburetors. Experienced builders should expect to spend at least 7 hours creating this much-loved classic car.
9
The Lamborghini
Maisto Lamborghini Aventador Roadster Model Car Kit
Key Specs
Dimensions: 7 x 3 x 2 inches
Scale: 1:24
Material: Metal, plastic 
This model car kit is an excellent choice for first-time builders, as there are only 24 pieces there's no glue or paint required to finish the job. 
All of the Lamborghini's die-cast metal parts come painted and easily snap together or are attached with an included tool. The end result is impressive and realistic—the doors open and there's a working steering wheel—sure to whet any newbie's appetite to try another kit that's more challenging.
This content is created and maintained by a third party, and imported onto this page to help users provide their email addresses. You may be able to find more information about this and similar content at piano.io
Advertisement – Continue Reading Below
Most Related Links :
honestcolumnist Governmental News Finance News